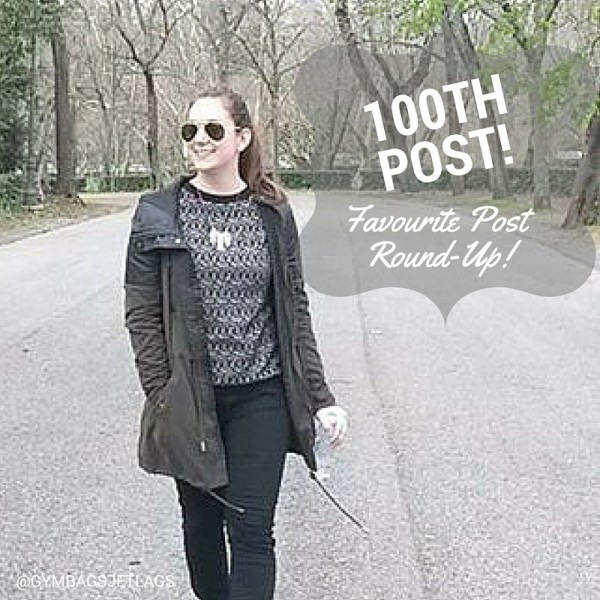 GUYS.
THIS IS IT.
Yes, yes, yes! This is G&J's 100th post! I can't believe how many words I've written and better yet, how amazing my readers are (yes, I'm in a sappy mood).
*regaining composure* What better way to mark 100 posts than making a major round up of my top five favourite posts about fitness, travel, various destinations and blogging?!
FITNESS
+ How To Breathe Out Fat… Wait What?!
+ What It's Really Like Being Gluten Free
+ Can We Talk about Why Hiking is Awesome?!
+ Hot Yoga, Hot Damn
+ Why Coffee Is My Favourite Workout Buddy
TRAVEL
+ How To Have a Staycation
+ How To Be Productive While Traveling
+ Layovers: A How To
+ Back To Basics: Planning a Trip (with a checklist!)
+ How To Really Pack Overnight Bags
DESTINATIONS
BLOGGING
+ What Makes an Awesome Blog
+ How To Advertise Your Blog (and not be super annoying)
+ 5 Things to Know Before Starting a Blog
+ How To Bounce Back From a Blogging Break
+ The Best-est Blogger Apps
There ya have it, folks. Here's to another 100 posts.
ANNNND if you have a blog, leave a link in the comments!! I'd love to snoop out who even reads these things. Haha!
xo, Pia