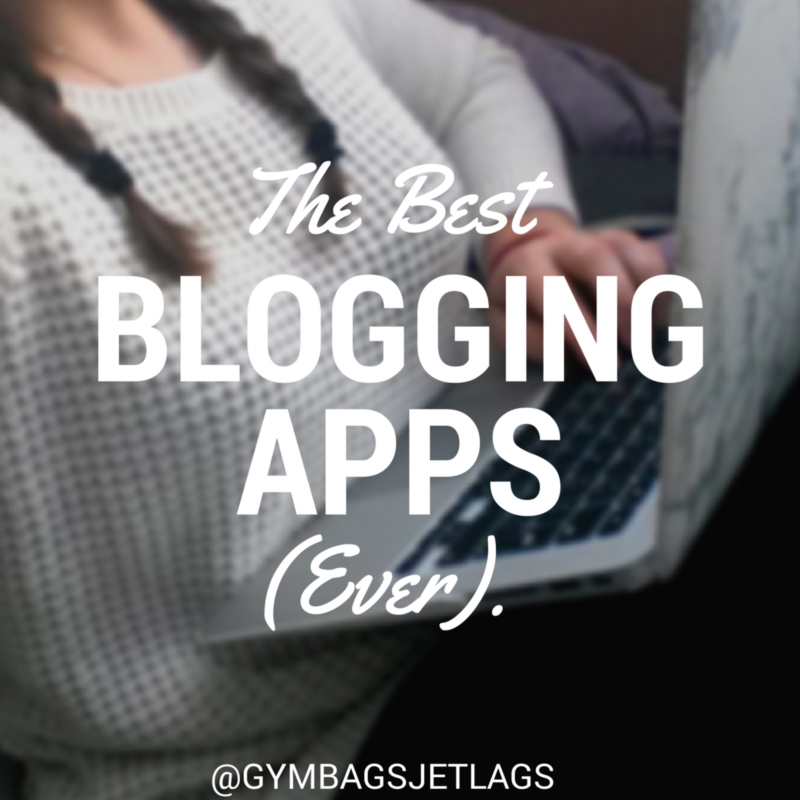 Can you believe another month has flown by?! Gymbags and Jetlags just turned 5 months old!!
For you new readers, on the 1st (-ish) of every month I post some blogging tips, generally about something I've learned from the blogger-sphere over the past month. So far we've done some on:
+ what makes an awesome blog
+ how to advertise a blog
+ things to know before starting a blog.
Phew, so much knowledge! Check 'em out!
Nowwww, we'll move on to this month's installation of bloggin' tips: the best apps for bloggers. Ever.
A blogger is no longer someone who just runs a blog. It sometimes feels like you also have to be a graphic design wiz, social media guru, prolific writer, pro photographer, and time-management goddess.
Yeah, I know it can feel like a lot.
But thankfully there are a bunch of nifty and handy apps that want nothing more than to help you be all those things. For instance, if you have an iPhone, you can use an iPhone management app (check out the itools download here) to record your screen, transfer files, and other things.
That said, being a blogger does not mean that you cannot have your own app. With the help of an app, you can deliver a quality experience to your readers-an experience you will have full control of (just compare it with giving control away to Facebook, or Twitter). Also, having an app means that you choose your icon and emphasis more on your brand. Since there is an upward trend for mobile apps, it could be possible to acquire a huge customer base too. Also, if you want, you can take advantage of the 'advertise in mobile' technique, which can prove beneficial for your brand. For that, however, you might have to take the help of mobile marketing experts like AdAction, who are known to be quite reliable among their clients.
Anyway, if you do not want to create an app right now, it is okay! You can simply look for other apps that can help make your job easy. That said, you might want to keep reading to find out my favourite apps (for both computers and phones) that help keep this blog alive and looking spiffy. Here are the best apps for bloggers: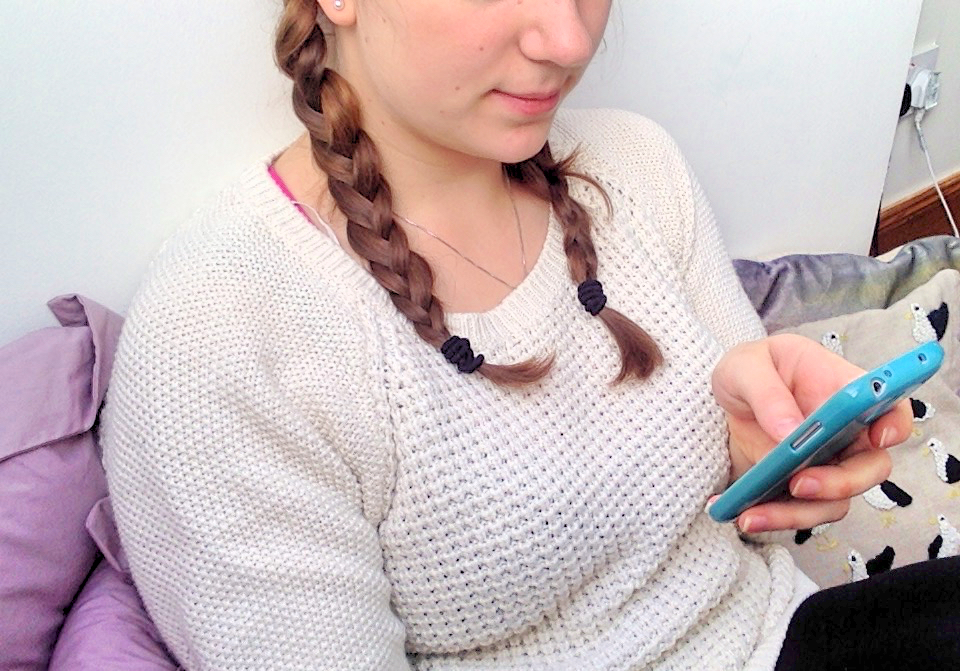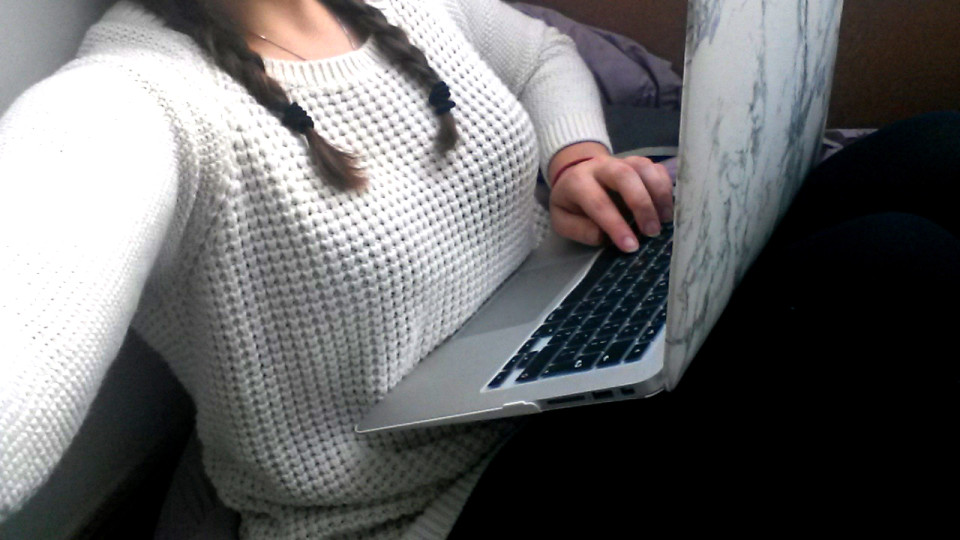 (yes, this is a shameless "am I an artsy blogger yet" selfie #noshame)
+ For the graphic designer (Canva and Pixlr Editor)
Canva is a magical website that gives you free template for everything from blog post headers (yes, my secret is out) to Youtube banners. It's super simple to use and just looks amazing. Always.
Pixlr Editor is my life and soul. It's basically a simple online version of Photoshop. I geniunely don't know what I'd do without it. Whether you just want to change the colour of a logo or edit a whole image, this editor is the answer to all your world's problems. (Okay, almost all your problems).
+ For the social (media) butterfly (Hootsuite and Pintrest)
Hootsuite is the ideal command centre for planning tweets and Facebook posts (yes, posts as a page!). It's a tiny bit complicated to set up but their nifty Chrome app that lets you queue a tweet sharing any website's link is definitely worth it.
Pintrest has been critically acclaimed to be a reader booster by, well, like everyone. While admittedly I'm still working on my Pintrest game, I do believe Pintrest is a great way to access new readers.
+ For the shutterbug (the photographer) (Fotor and Snapseed)
Fotor is my favourite Mac app. It's a super powerful yet simple app that makes your photos look awesome (their tilt shift options are actually magical). They also have an online, iPhone and Android version.
Snapseed is an Android app that I could play with for houuuuurs. They let you fine tune your photos in ways that you haven't even thought of. Did I mention it's free!?
+ For the writer (Wunderlist and Note Everything)
Wunderlist is perfect for making notes on the fly (like those sudden moments of brilliant post ideas mid-lunch). They've got a phone and web app that sync seamlessly. It's also great for organising your whole life.
Note Everything is a fairly random Android app that comes with an awesome widget that literally just lets you tap and write away. Along with making text notes, you can also draw (!!!) or make voice notes. It's pretty awesome.
+ For the time-management pro (Wunderlist and Google Calendar)
Wunderlist (as previously mentioned) is awesome for time-management too. You can set deadlines, make various to-do lists and even share those lists.
Google Calendar, while not thaaaat exciting, is another tech-y thing I couldn't live without. I love that their calendars sync automatically between my computer, tablet and phone. You can have different calendars, different repeating events aaaaand different colours.
Other noteworthy apps are WordPress, Google Analytics, and Bloglovin'. All these are made for portability and giving you 24/7 access to your blog (and it's stats).
Overall, all these apps are great for either on the go or just making blogging easier.
What do you think are the best apps for bloggers? What blog-tip posts would you like to see?