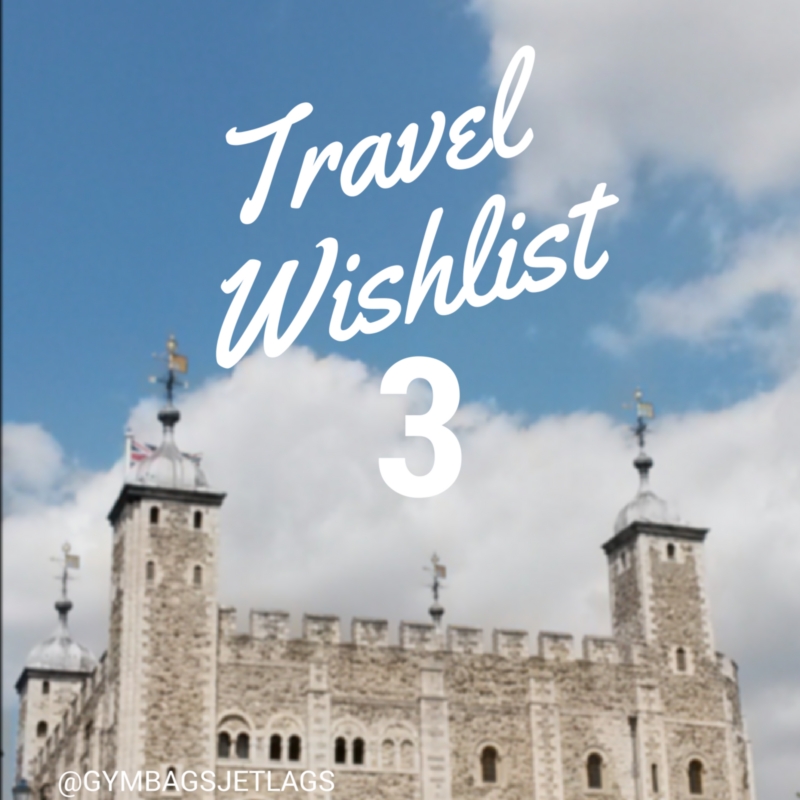 I recently came across a saying, "I'm a traveler, not a tourist" that got me think about how I think about travel.
I've done a travel wishlist on the places I'd love to go and even what I'd love to have while travelling.
But I started to think about the kinds of trips I realllly want to take and what I want to get out of them. Sure, seeing famous monuments is cool and I'd never say no to some art history fan-girling but I think travel can be so much more.
There are five kinds of trips that I've always wanted to take. Different kinds of travel are what really add to the appeal of travel for me. Sure, there are literally endless places to go but I find that sometimes my wanderlust steers towards something more unique; beyond the usual stay-in-a-city-and-see-stuff (not that I adore this too).
Okay, okay, I'll stop keeping you waiting.
Here are the five trips that are on my travel wishlist:
+ A Cruise
I've never been on a cruise but I actually really like the idea of an all-inclusive moving hotel. I was on a pirate-ship-esque boat for a week (without showers….) and lovvvvvved just being on the water so I feel like a cruise might be right up my street (especially if showers are included). I've been checking out some fly cruise deals where you fly to and from your cruise so that you can go from really cool destinations. The boats look AMAZING so I am going to start saving up for one, so watch this space!
+ Wine Tour
Currently living above a wine store and hearing about so many different wines from different countries, let alone regions, makes me really want to go on a wine tour and really figure out all the regional differences. Drop me off anywhere from France to California or Italy to Argentina and I'll be happy as a clam (or should I say a grape? Ha). It might be fun to spend time looking for wines from different regions in countries that aren't necessarily famous for it, for example trying to find Australian wine in China. It adds a different dimension to the experience.

+ Party Island
I feel like this is one of those things everyone has to do at least once in their life. While this may not be the most typical of trips, I think there's definitely some value in just going to a remote island for a week and having an unapologetically good time with friends (it's bonding 101).
+ Pilgrimage
Okay, I know this contrasts greatly with the trip right above this but I was recently talking a friend of mine who went on a religious pilgrimage of a religion she's not even a part of. Hearing her speak about it made me actually really want to try one. I think being surrounded by people who believe so strongly in something (even when you don't) can be really uplifting and can help give a new perspective on things. As clichéd as it may be, I've always said I would love to lose myself in a monastery in the Himalayas for a week.
+ Hiking/Cycle Tour
You know me and my love for active thingies. My new-found love of hiking would be very happy on a hiking tour or even a chilled cycling tour. I think getting to see somewhere new every day would be awesome too.
Overall, all these trips are really different but I realised they almost all have to do with seeing more than one place. I'm always torn between wanting to just see a ton of new places or really taking the time to see every part of just one place. Thankfully, travelling doesn't make me choose; I'm lucky enough to be able to say that there will always be another trip.
What kinds of trips are on your travel wishlist? Which of these would you like most?