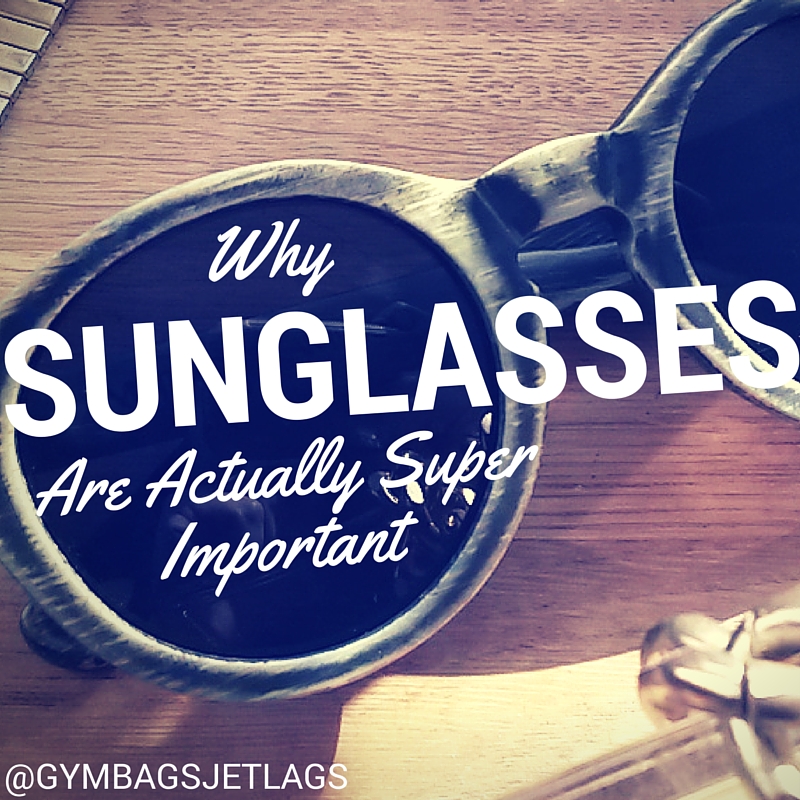 Have you ever wondered why sunglasses are important?
Frankly, me neither lol.
BUT they actually do serve a purpose! Like a really good and important purpose too.
While most of us view sunglasses as a mere fashion accessory, google 'why sunglasses are important' and you'll find a slew of fascinating info (okay, that might be a slight exaggeration but that's why I'm here to sum it up for ya instead). I admit, I do use my big sunglasses as a fashion accessory but they do have fantastic benefits too!
The sun can actually damage all parts of your eye (the white, retina, iris, lens and cornea). And while just chilling in shade blocks out 50% of UV rays, sunglasses (and sunscreen!) can block out 90-100%.
Believe it or not, the benefits of polarised sunglasses are quite amazing. Wearing sunglasses that have polarised lenses and say "UV400" (like the ones shown above) can prevent the sun from causing you any harm. But if left unprotected (and only in extreme cases) the sun can:
+ basically sunburn your eye
+ mess up your vision due to an inability to adjust to light changes
+ cloud vision
+ yellow the white of your eye
YIKES.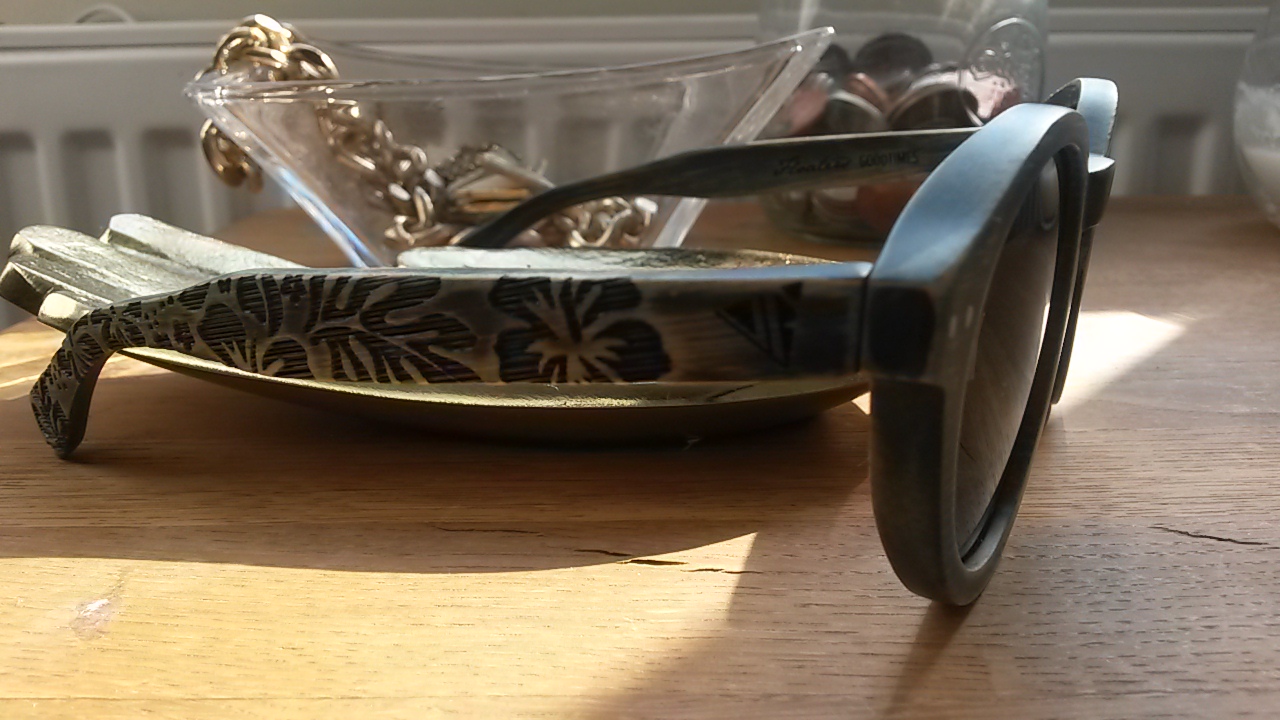 But again: those only happen in serious cases, although turns out people with blue eyes actually are more susceptible to eye damage caused by UV rays.
So how to find the perfect pair?! Take these Goodtimes Oceanworn Hawaii Sunglasses for example.
They've got everything you should look for:
+ polarised lenses
+ UV400 (this means they actually absorb UVA and UVB rays)
+ have grey coloured lenses (they're the best for seeing colours normally)
+ no vision distortion
+ reduce reflection from water, windshields, etc.
+ super good looking!!
And when should you wear them? Well, in addition to always, you should definitely wear them during the summer (radiation is 3 times higher!), near water and at high elevations.
So if you find yourself near a mountain-top lake in July, please wear some sunglasses.
You can snag a pair at Kawwa.at (it's a super cool, little Austrian boutique). These sunglasses come in a snazzy carrying-bag and even passed the bag test (you know, that thing you do when you throw sunglasses in your bag praying they won't break…..).
And you, my awesome reader, get 10% off with the code PIAS#2015. Happy End of Summer!
Did you know sunglasses were this important? Which Kawwa sunglasses are your favourite?!