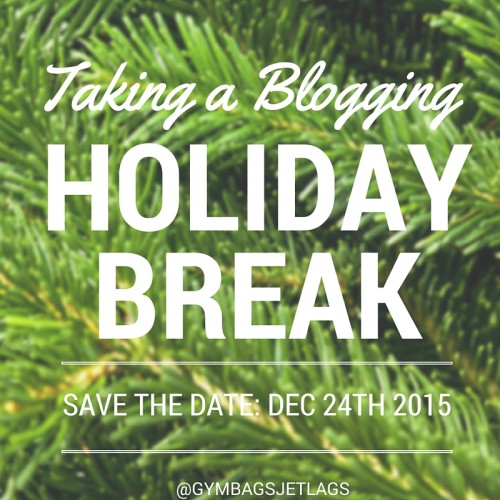 Don't fret, I won't be gone for long!
Between getting ready to go home and resiving for exams life is crazy!
Mark your calenders to check back here on December 28th for shiny new posts and more fitness and travel tips (yes, it's going to be Christmas miracle, get excited).
Until then, stay warm and have a hot choclate for me.
xx, Pia