Traveling now-a-days can either be kinda stressful or a little hectic. Take your pick.
But having been on 11 planes in 2015 alone, I've picked up some easy tips to get from the check-in desk to the plane with a little more ease. I swear by all these tips and make my friends do them too if we're travelling together. So here are my Airport Quicktips: Part 1.
+ Always Arrive Early
Going through airport security is a necessary but time consuming process. If you are a nervous flyer, aim to arrive in plenty of time to ensure that you can pass through all the body scanners and turnstiles before entering your departure lounge. If you go to Daosafe and other physical security websites you can even get a preview of some of the different types of turnstiles that airports use to familiarise yourself with some of the crowd control measures you might encounter.
+ Throw in an Empty Water Bottle
Oh the endless hydration tips I could give. This is the easiest and cheapest tip ever: just throw an empty water bottle (reusable or just Poland Spring) into your carry-on and then fill it after airport security. After security. That's the whole point of the empty bottle thing.
(Bonus Tip: From personal experience, be careful with bottles that have freezable gel or something in them. Amsterdam airport wasn't too happy when I had to explain what this strange gel-lined bottle showing up on their X-ray screen was).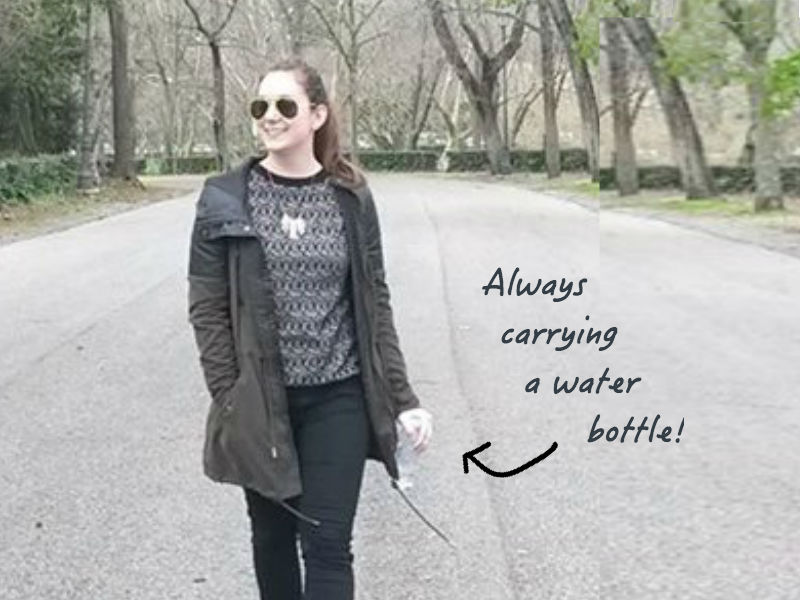 + Fluid Prep
For the love of god, put fluids in a clear bag before you're in line for security. Then put said bag in an easily accessible part of your carry-on or better yet, purse (post-flight touch ups, anyone?). No one wants to be that person unzipping a whole carry-on while everyone is trying to glide through security.
+ Travel with a Back Pocket
… Or purse with an outside pocket. Just something passport sized that makes well, your passport, easy to grab (for you to grab that is). I promise this'll make things 100% easier. Tuck yourboarding boarding pass in your passport and stick it in a secure back pocket (because lets be real, nothing fits in girls' front pockets). No one likes having to fiddle with a zipper and hold up the line when everyone just wants to board already.
+ Know when to unplug
We all like listening to jazzy beats while meandering the airport but when it comes to boarding, don't be that person who has to have simple instructions repeated three times. Just trendily drape your earphones around your neck if you must. Slightly different rules apply to chargers but it is actually possible to save battery by just turning off your phone for the duration of the flight (I'm talk to you, people who are constantly connected to the nearest outlet). I promise you'll live through a flight without using all your battery for 2048 or Dots (people do still play those right?).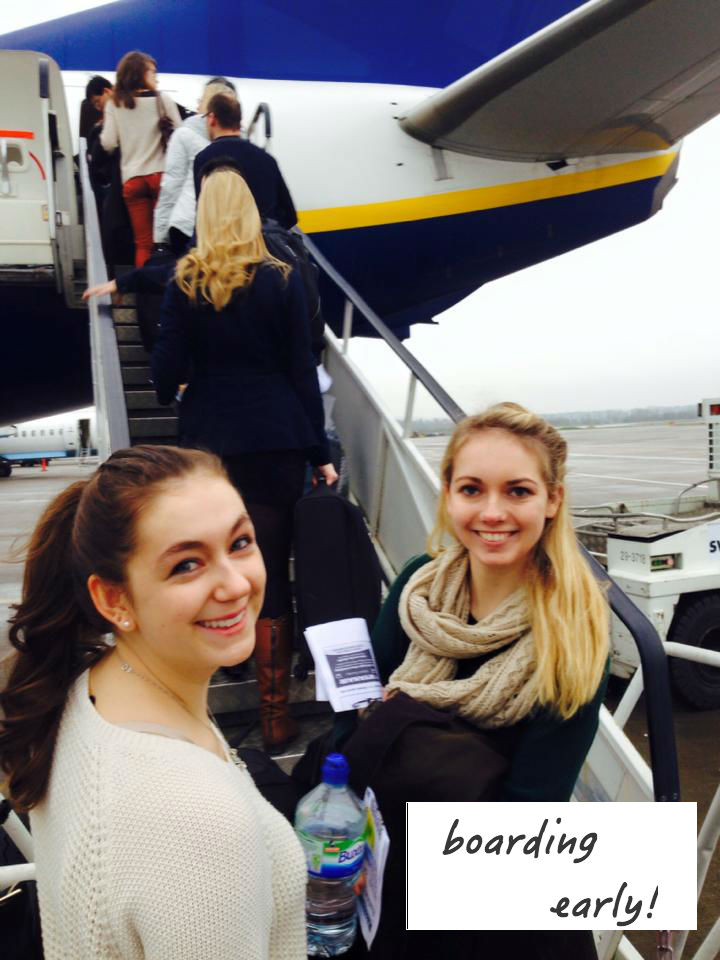 + Line Up to Board Early
Usually I'm a fan of just letting crowds pass and then getting into things but this way you're sure to have plenty of room to stow your carry on overhead. And you might as well give your legs some extra stretching time while standing since you'll be sitting for at least the next hour (or nine) of your life.
Any other tips you've picked up while traveling?
xx, Pia
Featured image from here.