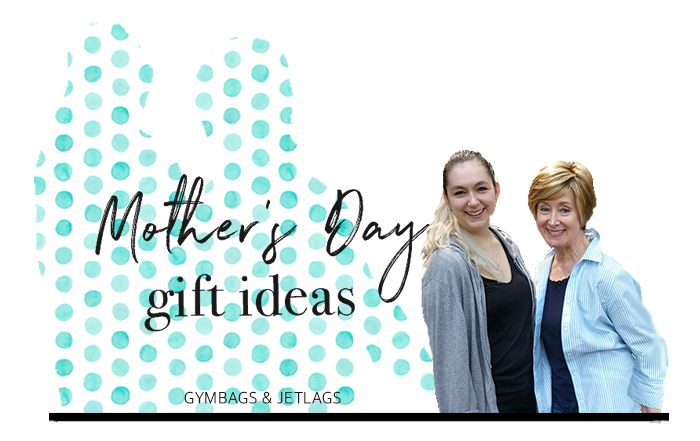 Mother's Day is coming up this weekend (for you US folks…. don't worry UK-ers, your mother's day is in March)!
And somewhere between the brunches and facials or whatever it is you do with your mom, presents will be in order.
Of course, mom's going to say no presents are nesseary but let's be real: who doesn't like a heartfelt gift and card?
So if you're stuck on what to get this person who is kiiiiinda a big deal in your life, here's a wee list of suggestions:

Who doesn't love a little self care? I (and so many other bloggers) have started sweaaaaaring by these face rollers. Pop 'em in the fridge for extra skin-awakening power.
2. Childhood Book
This one might be a tear-jerker. Why not get your mom a book you two used to read when you were little? Bonus point for writing a heartfelt message on the inside cover.
As the younger generation, it's our job to be on standby as tech help and to keep our 'rents up to date with technology. But let's be real, no one's parent wants to learn about a whole new gadget. So skip getting her Alexa and get her a nice a simple charging case instead.
4. Flowers
This one might feel like a no-brainer but a nice bouquet can go a long way! I like getting the weirder looking bouquets with lots of leaves or a fun pot. I live on a different continent from my mom so UrbanStems (an ultra cool flower delivery service – not sponsored, just realness) is my lifesaver.
I'm sure like most of our moms, your mom too might have to wear multiple hats and perform various different duties throughout the day. That could sometimes make her forget where she keeps things, especially if she is forgetful (you can't really blame her for that)! To at least get all her keys in one place, you could maybe gift her a keyring with a personalized touch of your favorite photo together? I'm sure she'll appreciate the gesture!
6. Home Made Food
Our moms have been cooking for us our whole lives; why not pay it back? Making a cake or lasagna or some secret family receipt is a surefire way to get a smile. (And even if your kitchen-challenged like me, the effort will be appreciated).
Those should definitely keep you in the clear.
But remember, the most important thing is making some good memories!
What are you doing this weekend?