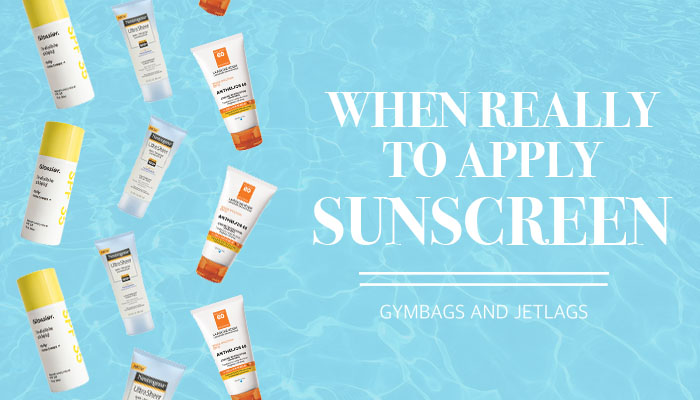 Lemme preface this by saying I know next to nothing about makeup.
I recently mastered primer (yes, mastering primer is a thing…) and am very proud.
So needless to say, when I comes to beauty stuff, I run to my bae, Jessie Alvaro, who does freelance makeup in NYC.
We all know sunscreen is a must (yes, even in winter) and I've done a post on how sunscreen even works. I also happen to be going through a skincare obsessed phase. I didn't realise how many different sunscreens there are though, one that I would recommend would be something like the Neostrata sunscreen if you feel the need for one.
I was wondering…
When during a hair beauty routine do you use sunscreen?
? ? ?
Over serum? Under moisturiser?? With foundation???
*Enter Jessie*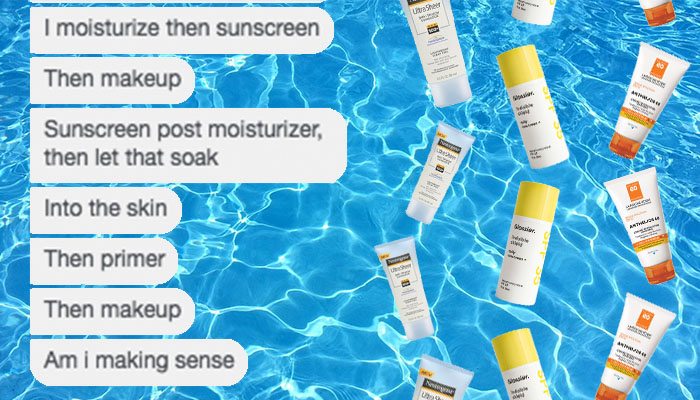 So.
(Yes, this entire post is based on that Messenger conversation… fuelled by six espresso shots).
By moisturising first, you're letting your skin get all the benefits of your moisturiser.
THEN all the goodness of sunscreen. The last thing you want is to put your frezyderm sunscreen on before your moisturizer, as neither product will have the desired effect if you put the moisturizer on afterwards.
The key step here is to let that sunscreen sooooooak in.
? ? ?
Otherwise you'll just be sloshing the sunscreen around with your primer/foundation.
Here are my and Jessie's top picks for minimal stickiness and maximum sun-protected awesomeness:
When do you put on sunscreen? What's your go-to sunscreen?