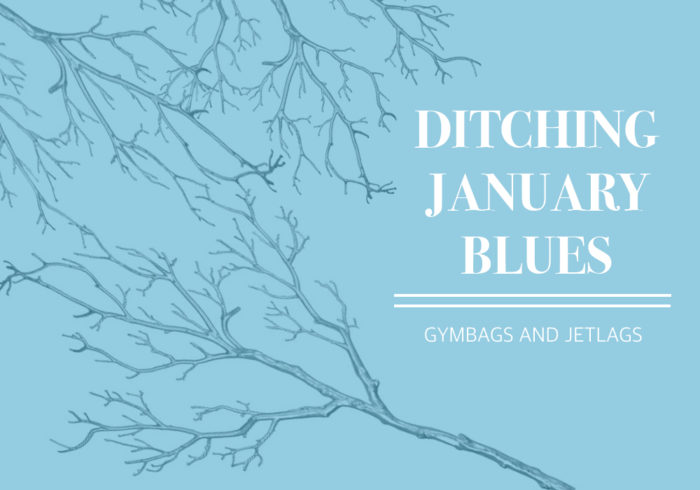 Ahhhhhhh, January.
The first month of the year.
It also happens to be one of the worst months. (Shoutout to the people who like January, major respect).
The January Blues aren't just due to the holiday season being over. The January Blues are actually a scientifically proven phenomenon. It's all due to days being shorter, the weather being colder and just general new-year-ness.
Not to mention that this time of year also often bring along sniffles, coughs, colds and flu.
Everyone feels the Blue a little differently. I personally just get a little down and unmotivated. Most studies shows that the January Blues can cause symptoms like:
+ grumpiness
+ depressive thoughts
+ mood swings
+ low energy
+ insomnia
+ stress
+ sluggishness
+ even bloated-ness
Sounds like a lot of fun right?
But fear not! The January Blues are totally cure-able. Some articles suggest eating health or focusing your thoughts inward. But here are some much more simple tips to kick those blues to the curb.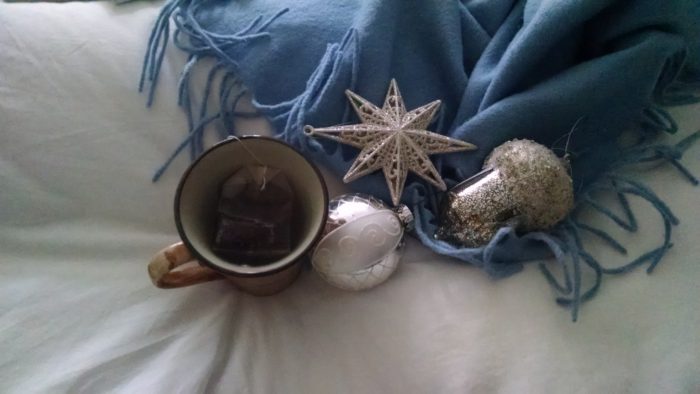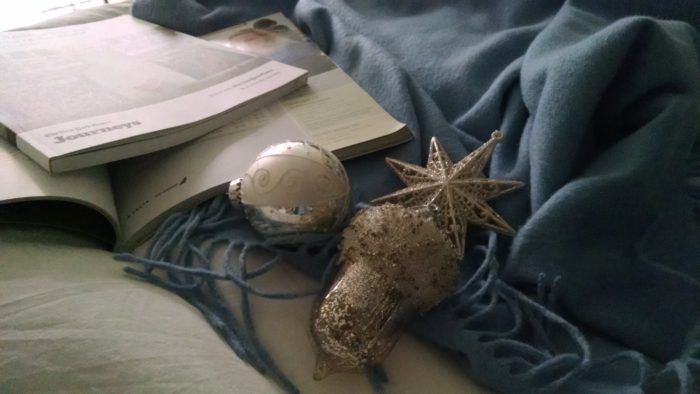 Listen to upbeat tunes.
There was never a problem that a good song couldn't fix. Sometimes I'm feeling a chill mix and sometimes I'm craving upbeat tunes. Either way, music always lift my spirits (and some dancing around my bedroom).
Do Snowy Things
The January Blues don't stand a chance against winter wonderland-nes and physical activity. I love to take advantage of the cold weather and go skiing or ice skating. Getting a hidden workout in is a bonus!
Also now is the time to take advantage of all the hot drinks! Mulled wine and hot chocolate have my heart but as soon as April hits I swear by iced drinks only.
Make the Most of The Sunlight
One of the most depressing things about this season is the lack of light. Taking afternoon walks is always good but are especially important in winter just to give your body some unblocked daylight.
Keep the Celebrations Going
If you look hard enough, there's literally always something to celebrate. January kinda sucks because it's such a letdown from the excitement of the holidays and vacations and new years (not to mention the stress of dismantling a Christmas tree). Get some pals and fight the January blues together!
Get excited!
Plan something to get excited about! If it weren't for my trip to St Moritz (more on that later) at the end of January, this week would have been a lot worse. Book a plane ticket, buy a ticket to a concert, or even just make a reservation at the new dinner place you've had your eye on.
Look at This as a Time to do Something New
It's the first month of a whole new year, don't let it get away from you! Even if you start some of your new year goals a little late, it's better than never!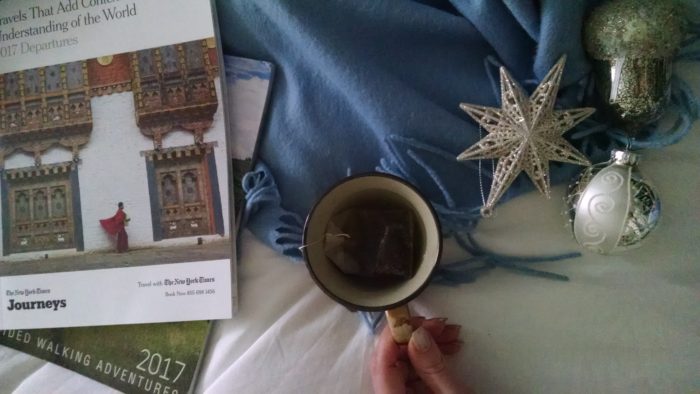 Aaaaand most importantly, don't be too hard on yourself!
I think that goes for year-round. It's easy to just blame being in a bad mood on not having enough money to travel or having devoured that whole ice cream carton. But hey, treat yo self once in a while! That's 100% okay.
January will eventually turn into February and then comes spring and then summer. Just remember there's always something to look forward too!
How do you fight the January Blues?