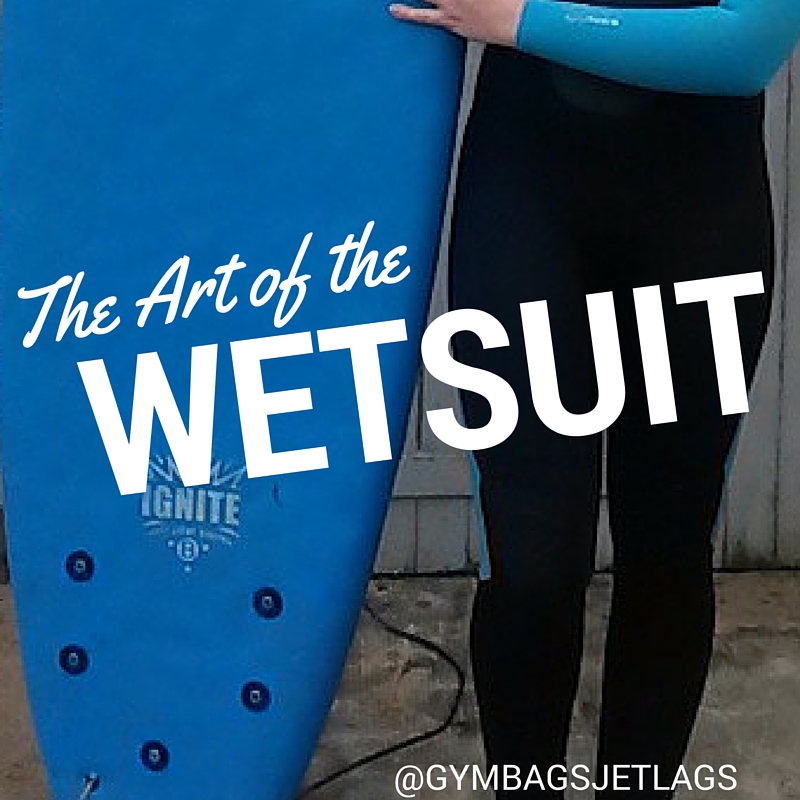 Surfing might just be my favourite sport ever.
Yes, I grew up in NYC sans beaches, land-locked Austria and leaned to surf in Scotland… but it's still become one of my favourite pastimes. It's one of the few things I would really drop everything for.
Anyone who has ever surfed in non-super-warm water knows that the art of the wetsuit is a tricky one.
A wetsuit is a fickle lover.
There are loads of places that you could go to get your wetsuits from. For example, you could check out these women's wetsuits from Ann's Cottage, but there are plenty of places that you could go to.
Firstly, let me say that wetsuits are truly magically. People gape at me when I say surf on the North Sea; but with a 5mm wetsuit, it's really not that bad.
For those of you that aren't too familiar with this magical piece of swimwear, here's a quick wetsuit 101:
+ wetsuits range from 1-5mm (here in Scotland, we use 5mm for obvious reasons)
+ there are back-zip and front-zip wetsuits (back zips are easier to get on and cheaper but front zips are warmer)
+ wetsuit care another art… as is just getting out of one with really cold hands
+ whether it is a camouflage wetsuit, a plain black wetsuit or blue, if waters are really cold, you generally have to wear one, along with gloves and boots.
Over the past year so, I've picked up a few tricks from my time in wetsuits…. And getting in and out of them. Hopefully you can learn something from my mistakes: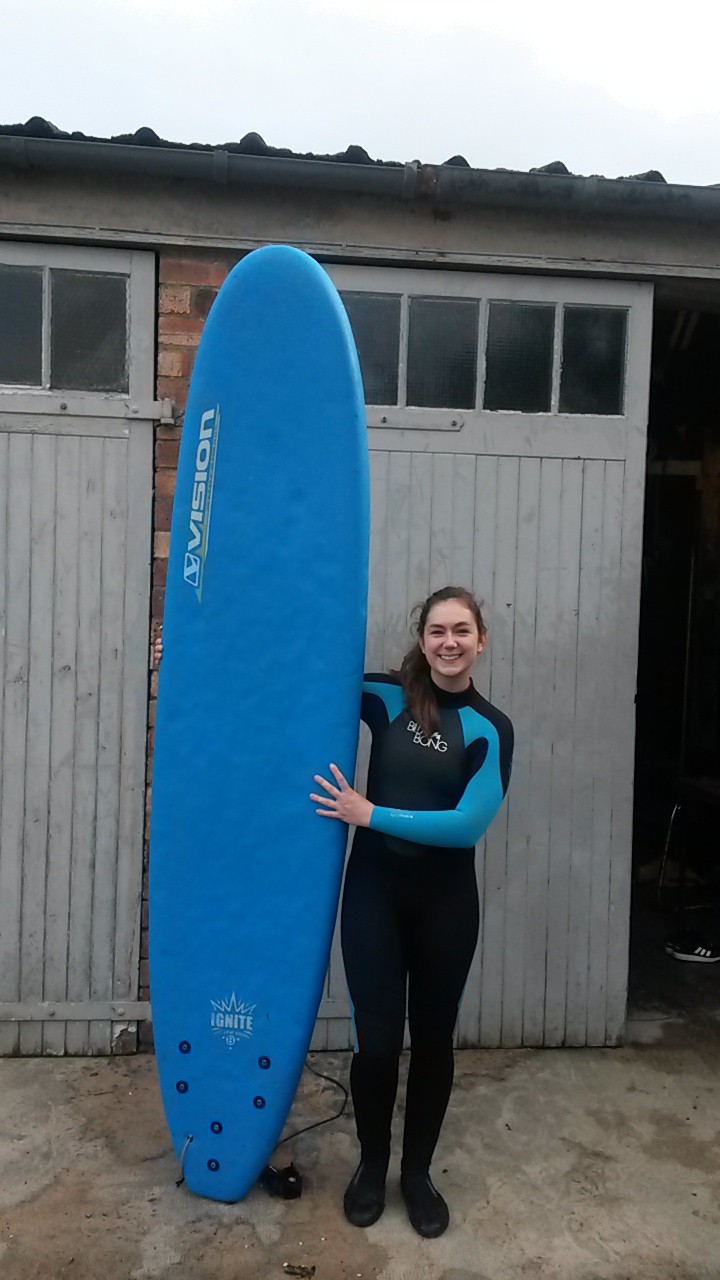 1. When it comes to putting on wetsuits, put it on in steps. gets your knees done first, then legs, then torso and arms. Trying to sliding into it all at once just. won't. work.
2. When it comes to getting out of wetsuits, turning them inside out and peeling it off is literally the only way. If you try to pull off the sleeve of a wetsuit, it resembles one if these party-finger-trap-things:
(source)
3. Do. Not. Wear your 5mm wetsuit to the beach if it's more than a street or two away. You will overheat and die. Okay, maybe not die but you get the point.
4. If a lot of water seems to be getting into your wetsuit, try going down a size. No one likes that sloshy water feeling.
5. Going off what I just said; don't fret if your brand new wetsuit is tight. When I got my first wetsuit, I panic that I had gotten a size too small; but once I was in the water, it was perfect. (And hey, wearing it in just gives you another excuse to get out there).
6. Think about what you'll wear post-wetsuit. I'd recommend keeping it simple with loose fitting pants and a sweatshiteasy. Bonus points for easy slip-on shoes (your cold hand will thank you for skipping the whole shoe-lace-tying thing)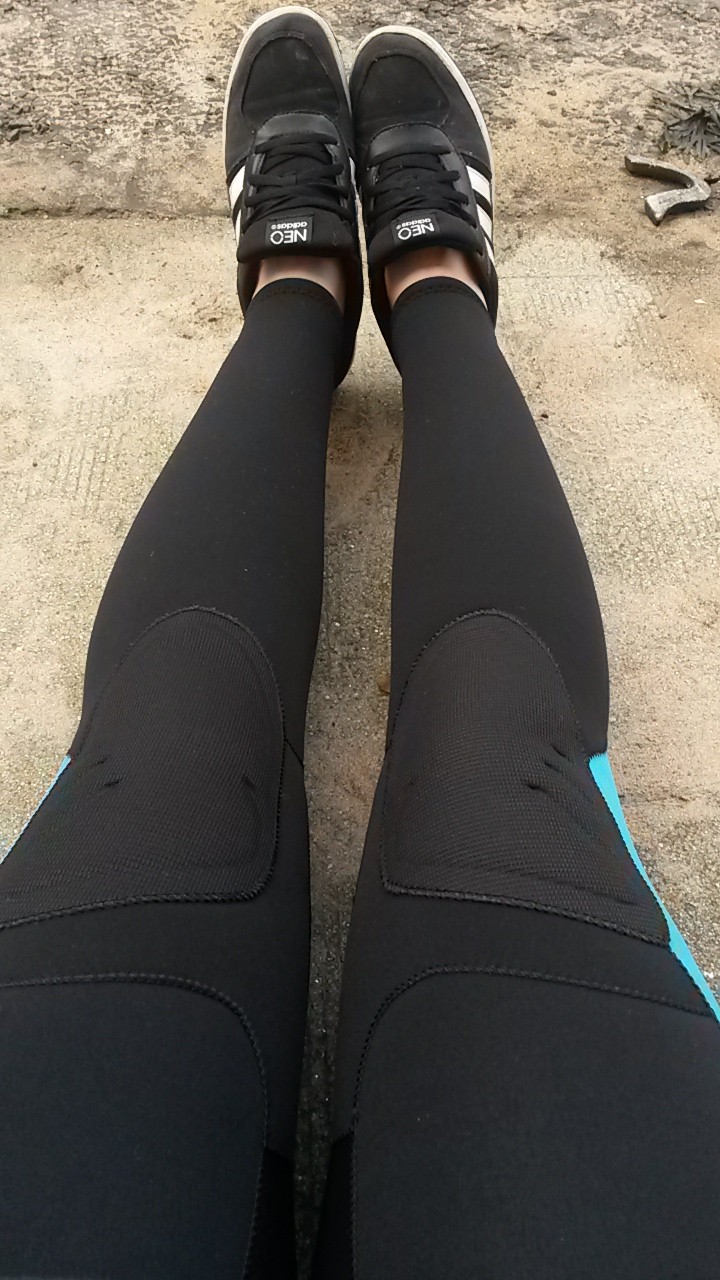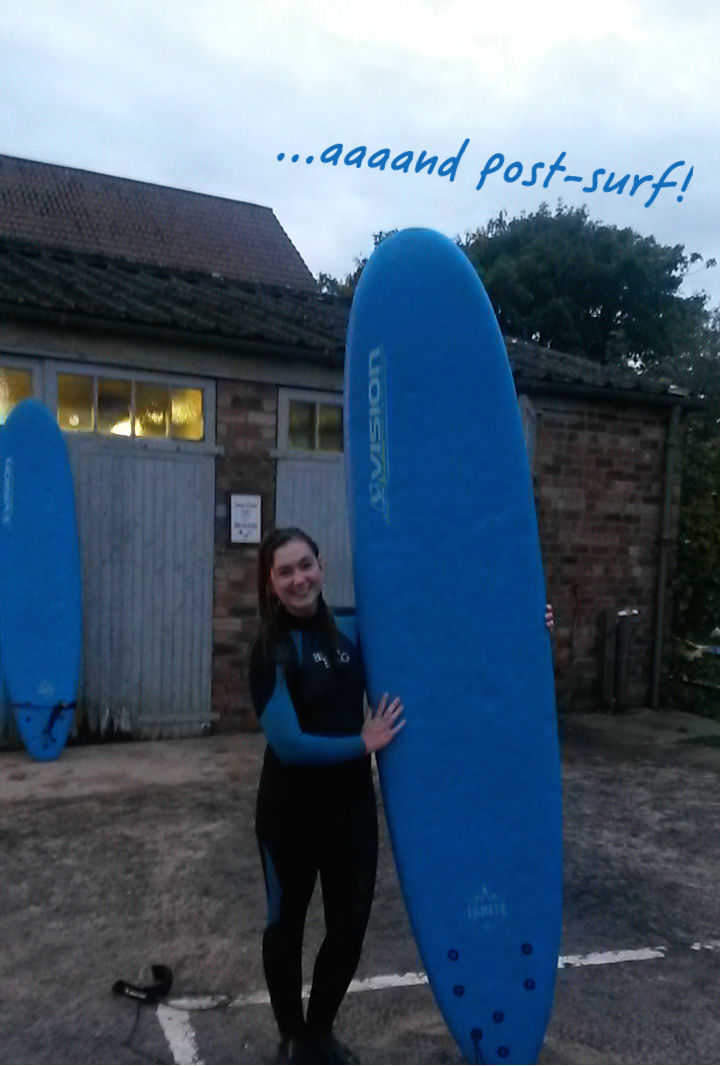 (Sorry for the blur! Cold and wet hands aren't the best for carpark photography haha!)
If you're looking into buying a wetsuit, Wetsuit Outlet can be a great place to start (not sponsored, just realness). They always have discounts on all the top brands plus a few others. A ton of my friends have used it and highly recommend it. I even got this wetsuit from it!
I hope you've learned something from my wetsuit adventures! Now I'm off to check when the next waves will be…
Have you ever been in a wetsuit? Any funny struggle stories?