Firstly, can I just talk about how awesome this girl is?
If you haven't checked out racepacejess.com you should. Like right now. Jess posts a bunch of fun articles about running, working-out and everything in between. I was lucky enough to get an interview with her to share with you guys!
As if being a dedicated athlete, trainer and blogger weren't enough, she also just started her own NYC-based run club. The Race Pace Run Club is something I'm so excited to be a part of and will definitely miss when I'm not in New York.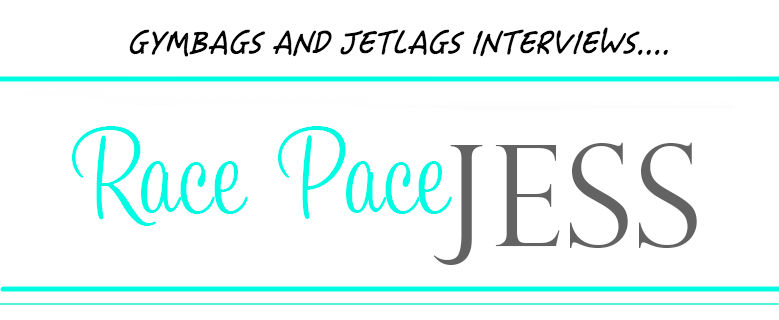 When did you really get into fitness?
        In middle school, I started strength training for sports and was hooked immediately!
Why did you start your amazing blog, Race Pace Jess?
        I actually started a different blog, Fit Chick in the City that turned into Race Pace Jess. FCITC was started as a way to share my professional fitness knowledge and experiences to a larger audience. Seeing people one on one as a personal trainer and running coach limited the number of people I could help.
What's it like starting your own running program?
        It's amazing, rewarding, thrilling, inspiring, challenging and more time consuming than I ever thought it would be. Maybe one day I can clone myself and get more done in a day. 😉
Where do you hope RPRC will go?
        First and foremost, I want runners to learn something and try something new. Secondly, I want runners to connect with like-minded individuals who are doing the exact same thing they are doing so they can get support and have hundreds of cheerleaders. 
What are three must-have gym bag essentials for you?
        Since it's summer and I run outside, body glide is #1. #2 is good playlist on my mini iPod for strength training, #3 ponytail holders a girl can never have too many and I never know when one is going to break.
Do you have any quirky running tips?
        To zone out or take your mind off of negative thoughts count to yourself from 1-100 5x. When you've finished counting to 100 5x re-evaluate where you are and what you're doing. If the negative thoughts don't go away or you're still struggling just keep counting. Counting has a meditative effect and can become a game you can play to convince yourself to keep on going.
What are three places on your travel wish list?
        1. Bike Alp d'huez.
        2. Glacier National park in Montana
        3. Run the Paris Marathon
Do you have any go-to travel tips?
        The best way to explore a city is on foot, which means getting in a workout is nearly always possible.
How awesome is she? Who are your favourite fitness bloggers?