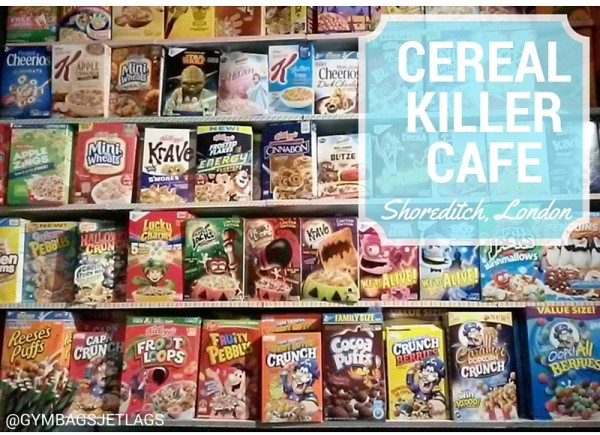 Whenever I go somewhere new, my main goal is to find somewhere quirky and fun.
Picture a wall of more cereals than you can dream of; yes, your childhood favourites are there along with ones you've never even imagined. Now try to decide whether to add bananas or chocolate chips or vanilla milk. That's what an experience at the Cereal Killer Cafe feels like.
The What: Cereal Killer Cafe.
This funky cafe in Shoreditch, London serves bowls of cereal. While being a simple concept, this cafe paradoxically offers so many cereal options, toppings and even different kinds of milk that going here is anything but simple (in a good way!). And hey, who doesn't like cereal?!
The Where: Shoreditch, London
Shoreditch, which honestly reminded me a bit of Williamsburg, Brooklyn, quickly became one of my favourite neighbourhoods in London. It's got cool, laid back stores, a great coffee-shop scene and even eye catching graffiti. Around the corner there's a prop house and a tattoo parlour and a bit further down, there's BOXpark, which is like a mini shopping mall.
I though Cereal Killer Cafe sits rather unassumingly on its little street, although it did cause a few waves when it first opened. But now it's just got a steady trickle of quiet tourists. Admittedly, with £4 bowls of cereal, it's not exactly a crowd drawer.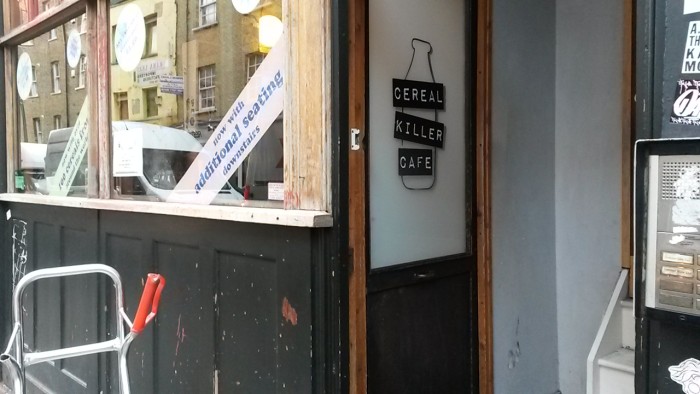 The Vibe: Nostalgia in the best of ways.
From the music to the boxes of cereal from your childhood; this cafe knows how to get your right in the feels. The owners meant for it to be this way and totally achieved the full reminiscent effect; everything from the brick to the old diner-like tables brings it alllll back.
The Food: So. Many. Cereals.
Not only do you have options galore when it comes to selecting your cereal, but there are also pop tarts and even alcoholic shakes. Of course cereal tastes like cereal but with toppings like marshmellows to caramel chips, you're in for a whole new taste.
However, in the end, it is still only one bowl of cereal, so if you're looking for a lunch place, the Cereal Killer Cafe probably isn't it. Unless you want to settle in for three or four bowls….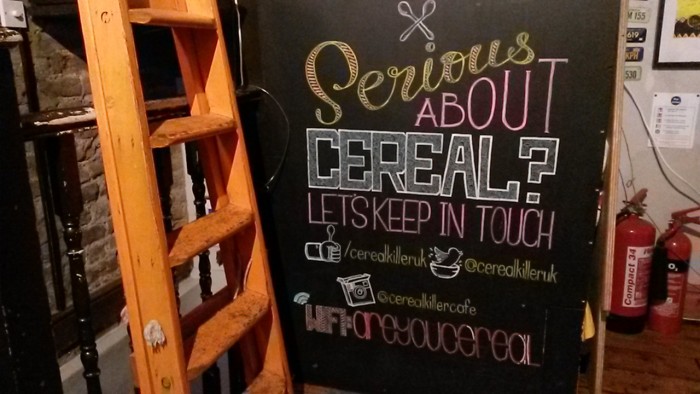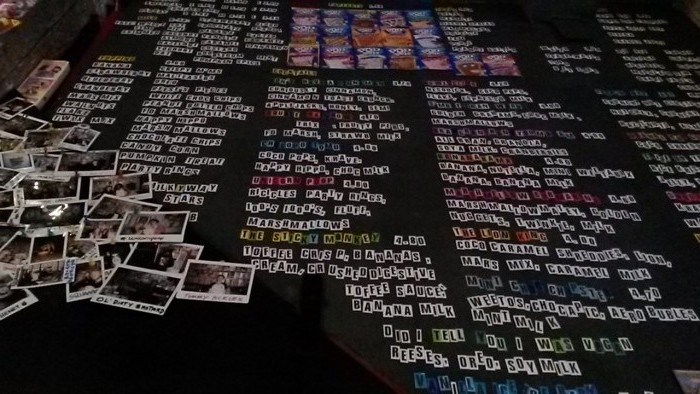 The Verdict: Cool but a go-only-once place.
I'm one of those people who can eat cereal for every meal and be very happy. I was a little overwhelmed by the choices but was definitely glad I go to go. I ended up going mainstream and just getting some Cocoa Puffs and Bananas with regular milk.
The only downsides are the pricey prices (my boyfriend and I split one £5 bowl) but that's about it. I would still 10/10 recommend stopping by if you're in the area. It's worth popping in, even if it's just to look at the decor. Opening quirky cafes seem to be all the rage right now, but before you think about joining in the hype you may want to consider if it is a financial possibility for you. A good starting point might be to visit a business electricity comparison site for more guidance. But there are so many other things to sort such as rent or even finding a suitable location.
Overall, I just love going to places that are unlike anything I've ever been to before (The Meow Parlour in NYC too!) so I loved being at Cereal Killer Cafe.