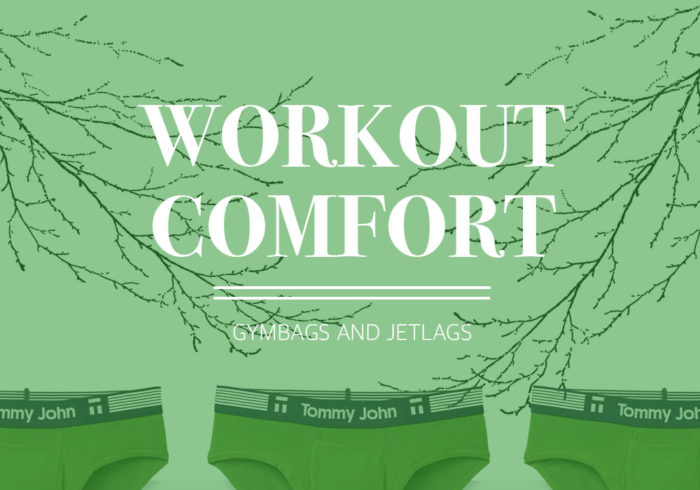 Today's post might go a little TMI but what fun is a blog without some taboo?
Let's chat about staying comfortable while working out.
Staying comfortable undergarment-wise.
Of course, that bridesmaid dress code will vary a bit from workout to workout (ie. pole dancing might not require quite the same things as a 5k run).
But overall, it's all about keeping a workout as drama-free as possible.
So here are some tips on staying comfortable, from post-downward-dog to  mid-russian-deadlift.
Δ  
Δ  
Δ
+ stretchy sports bras
Not all sports bras were created equal. The post-workout-getting-off-your-sports-bra-dance is very real.
So skip some of the drama and invest in some softer, stretchier sports bras.
There are plenty out there (not including the $50+ sports bras… Looking at you, BodyRock). This UnderArmour one is a personal favourite of mine.
+ material matters
Real talk: no one buys underwear just for working out.
But it's worth thinking about what material your wearing during your sweat sesh. Go for a cotton or lycra material to keep it all cool and comfy down there…
+ shorts with undershorts
I know this sounds a bit odd. But you know what I'm talking about right?!
Some sports shorts have wee underwear sewn into them. I'm a fan of still wearing some panties under them but find that I'm a lot less paranoid about a mid-yoga flash.
+ long shirts over leggings
If you're the kind of person that stresses about panty-lines when wearing leggings, just throw on a butt-covering shirt!
Simple, effective, and kiss those paranoias goodbye. Tommy John has some ultra soft boyfriend-shirts and muscle tanks (and some dope sportswear for guys too. They claim they fixed men's underwear ?).
Overall, undergarments while working out are all about keep yourself physically and mentally comfy!
What are some of your workout-wear-underwear hacks?
PS. Sorry for the lack of photos on posts recently, I'm just moving into my flat so it's in a bit of a state atm….