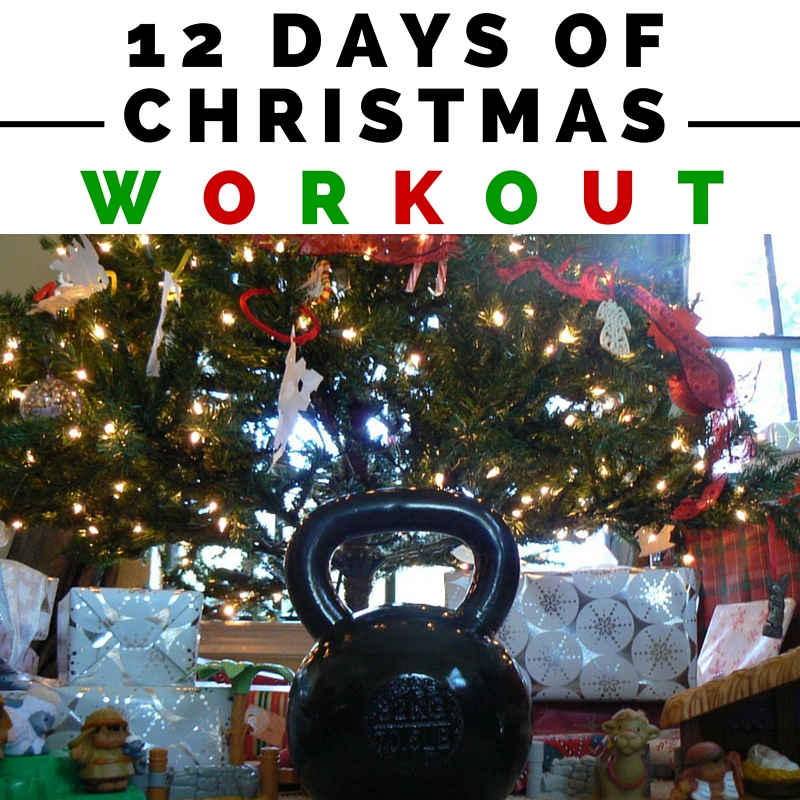 12 Days of Christmas has always been a favourite Christmas carol of mine. And now it's a workout too!!
If I had any singing ability I would have made a video and set this to music but…
Alas, I'll spare you from hearing me try to sing this 12 Days of Christmas Workout. It's super simple: this is a little christmasy workout (and not a minute too soon!) that can totally be done while humming some holiday tunes.
Here it is:
On the 12th day of Christmas, my true love gave to me….
12 regular squats
11 jumping jacks
10 side plank dips
9 crunches
8 Russian twists
7 push ups
6 tuck jumps
5 sumo squats
4 lunges
3 burpees
2 sit ups
and a long run in the snow. 
If you don't know what some of those moves are, a quick Google should definitely clear it up.
I love this quick and easy 12 Days of Christmas workout that you can totally do in your Christmas morning PJ's before running to present opening. And lastly,
HAPPY HOLIDAYS!!
What have you guys been doing to keep fit during the holidays?