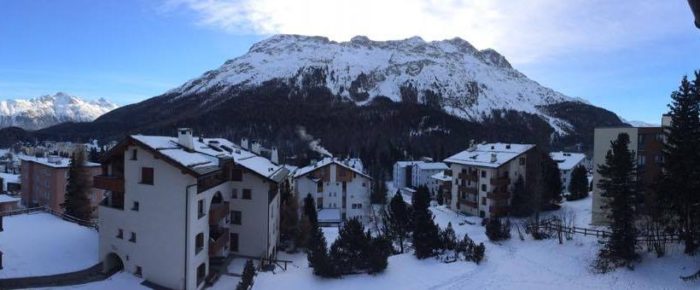 *This is a two part post, check out part two here*
Last weekend (and incidentally during my first week of classes, oops), I got the chance to watch snow polo in St Moritz, Switzerland.
I know it sounds a little crazy. Let me explain.
A lot of my university friends play polo so I was invited to go with them to the lovely and snowy St Moritz to watch the Snow Polo World Cup.
The snow polo in St Moritz is played on a frozen lake and the ponies get special horseshoes to grip the ice. You can see the horses breath in the cold and the mountain backdrop couldn't be prettier. As you can see from the pictures, the ice is pretty thick but it's still absolutely insane and was a surreal experience.
Before we go into how to spend a stellar 24 hours in St Moritz, I feel like I should give you a warning:
It. is. expensive.
Like.
It's not known as a top luxury ski resort for nothing.
Even though our flights from Edinburgh to Milan, bus to St Moritz and four night Airbnb came out to only about £250 per person, I definitely spent at least twice that on just food.
That being said, I tried to keep this 24 hours in St Moritz list pretty cheap but included a few frills (when in the alps, right?). And honestly, to me, the views alone were almost worth all the money.
Also, this post ended up being so long, so I decided to split it into two parts. Here is part two.
How To Get There:
St Moritz isn't exactly very accessible. Sure, there's a small airport for 5k away, but good luck getting a cheap flight. Because of this, we flew into Milan and then rented a bus up to St Moritz. It was a four hour drive on bendy mountains roads but like I said, I love my mountains, so I was in heaven.
Alternatives to flying would be taking a train from Zurich or even just driving.
Where to stay:
St Moritz is chock full of top luxury hotels if that's what you're into. If not, AirBnb is definitely the way to go.
We stayed at this incredible AirBnb. It was central, had an amazing view of the mountains (see the header photo, that was from our terrace) and even a Turkish Bath/Sauna shower. We got five nights for £170 per person. Yeah. It was epic.
Now that the basics are out of the way, let's get to the fun part. Here's how to do 24 hours in St Moritz.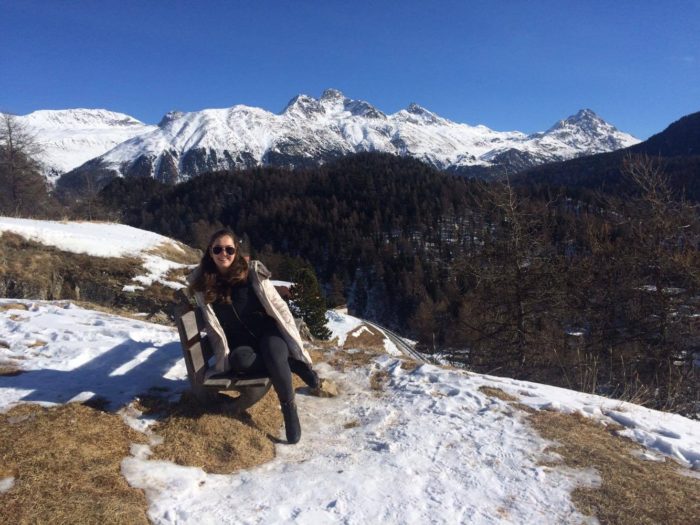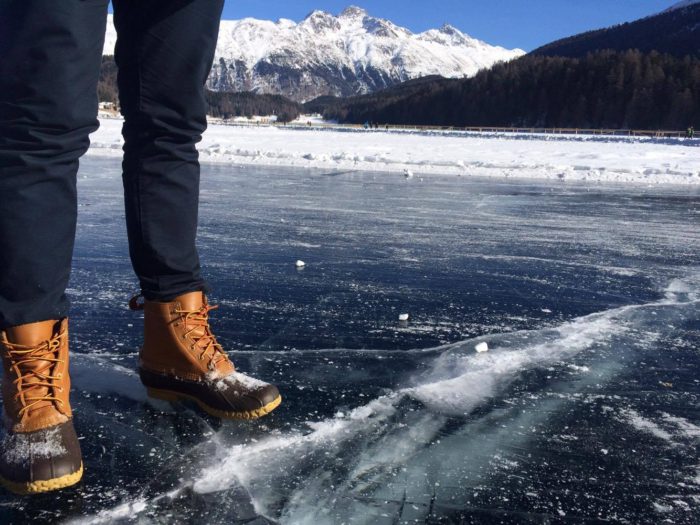 10:00am
Brunch at Kempinski Grand Hotel des Bains (55 CHF)
Who doesn't love unlimited champagne brunch? While it's a little pricey, it'd be a challenge to find this much food and drink for that price. Not to mention that the Kempinski is absolutely gorgeous and is a prime place to people watch (think après-ski furs and huge sunglasses at their best).
11:00am
Take a Hike
Brunch ends at 11:00 so to burn off some of those amazing pastries and see a bit of St Moritz, walk towards the lake. It's about a 45 min walk to town centre and 30 min to the lake on some hilly paths so make sure you've got some good snow boots.
Bonus points if you can find some skates on your way to the lake! They use a zamboni to make a not-so-little loop through the snow on the lake for skaters. It looks like so much fun and so picturesque.
12:00pm
Explore the Lake
I was expecting the polo to be taking place off to the side, in some ticketed, roped off area. Nope. People were literally just strolling past with their dogs and watching the polo. It was fantastic.
St Moritz seems to be like a huge convention centre. The week before we were there was a gourmet food festival, then the Snow Polo World Cup and the next week was the Alpine World Ski Championship. Not all of it centers around the lake but it's definitely worth asking what's going on.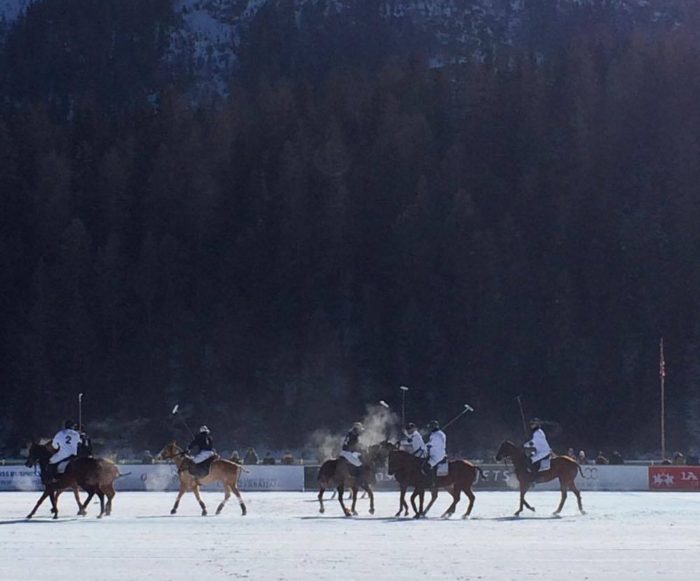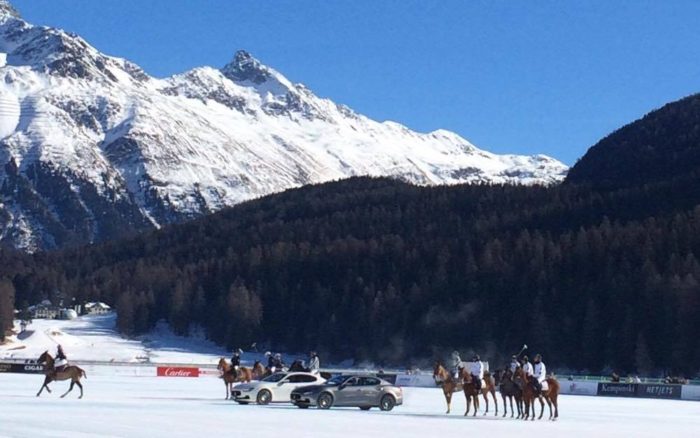 1:00pm
Lunch at the Sailing Club (37 CHF)
It might sound silly to have lunch at a sailing club in winter but it's an interesting reminder that the lake really is, well, a lake! The club has Swiss/German cuisine staples, like Bratwurst and Schnitzel and cozy outdoor skiing. Something about St Moritz makes you forget that you're in below freezing temps because everyone just sits outside with some Glühwein (mulled wine).
2:30pm
Go Explore Town!
Post-lunch shopping is always a good idea. Well, window shopping. Unless the likes of Escada and Dior are your usual go-tos, you might be confined to admiring on the streets for this afternoon. But hey, like I said, the people watching is prime. Wandering around town, you also get to see a bunch of random ice sculptures and get a feel for everything going on.
My favourite was seeing a pair of skis in a rack causally outside of a Credit Swiss bank.
I'm going to stop part one of 24 hours in St Moritz here. Check out part two for some afternoon tea tips and the weirdest bar I've ever been to.
I'm still dreaming about the snowy mountains and pure blue sky in the Alps. Even though we didn't get to go skiing, coming back here is definitely high on my travel list.
Have you ever been to the alps? Also, how ridiculous does snow polo sound?!