As I write this post high up in the air on my way back from Athens, I am so excited to share all my thoughts with you.
Athens is a weird but awesome city.
Obviously, Greece is having some hard times and has been in the media because of it's role in the refugee crisis but honestly, neither are any reason for tourists to stay away in my opinion.
I was being shown Athens by a resident Athenians (what better way is there to explore a city?!). The Greeks are inherently fun people; their fun starts at 10:00pm and goes on until the last bottle of Ouzo is long gone.
The people in Athens are elegant and everyone is friendly. The metro, while totally graffitied on the outside, is super easy and cheap for getting just about anywhere. The overall vibe of the city is one that changes a little by neighbourhood but is overall positive and fun.
Speaking of neighbourhoods, I think the best way to describe Athens is by eight of its neighbourhoods. Here's the breakdown: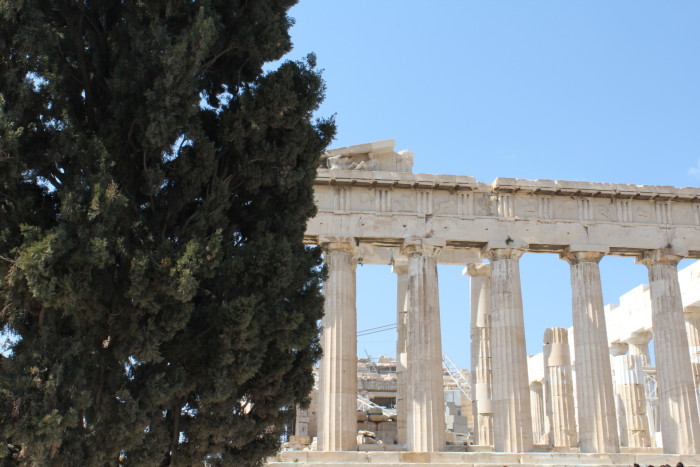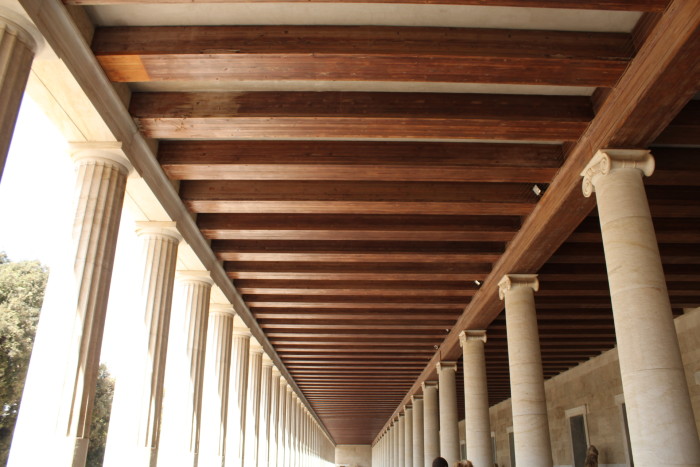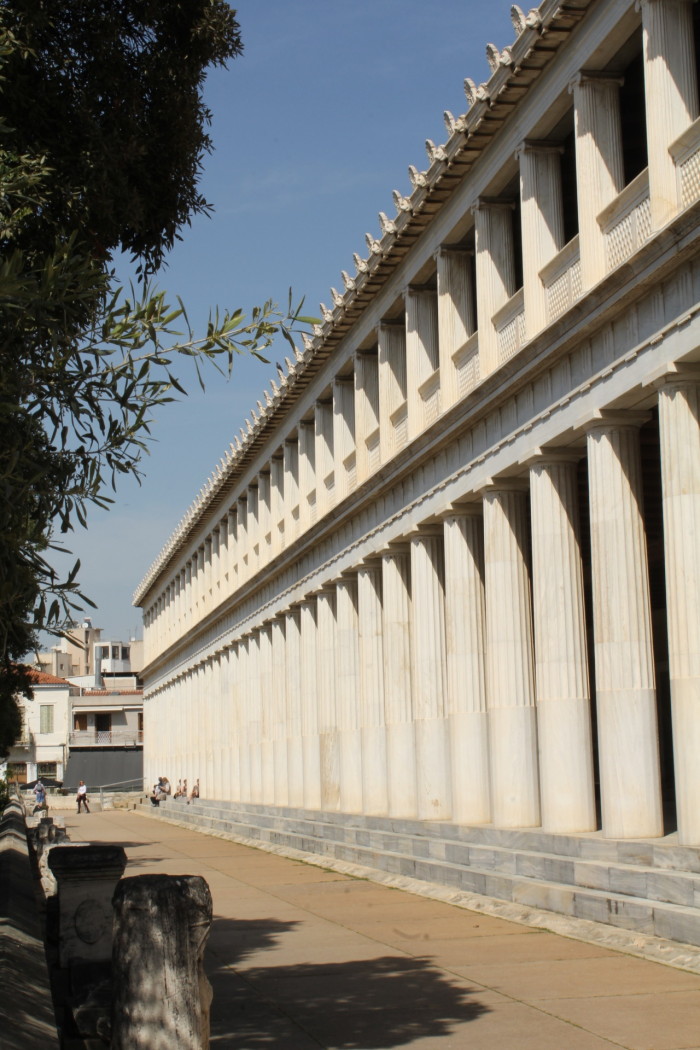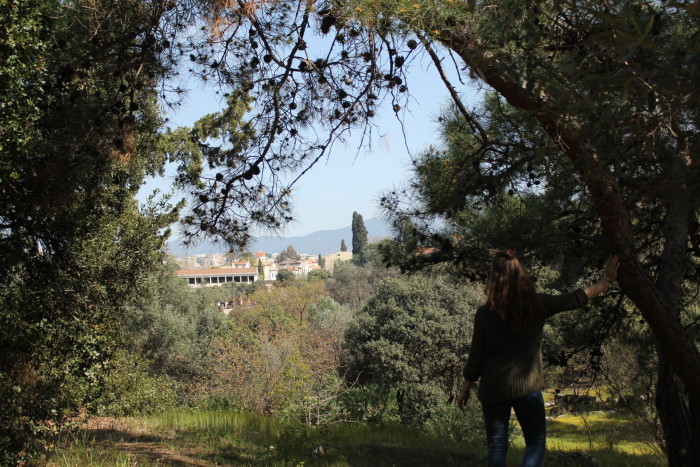 Thissio
At the base of the Acropolis, Thissio is a central point of Athens. It's full of kinda expensive restaurants and all the tourists imaginable but has a charm to it.
Places of interest: Jewellery Museum, Acropolis & Museum (duh), Agora
Plaka
Home to little alleys with everything from tourist shops to charming tavernas, it's the heart of Athens. It's also a prominent place for great night life.
Places of interest: Attica Dept. Store and Greek tavernas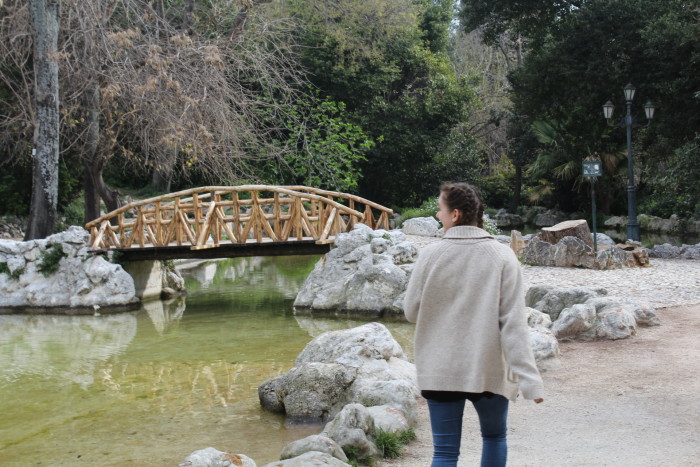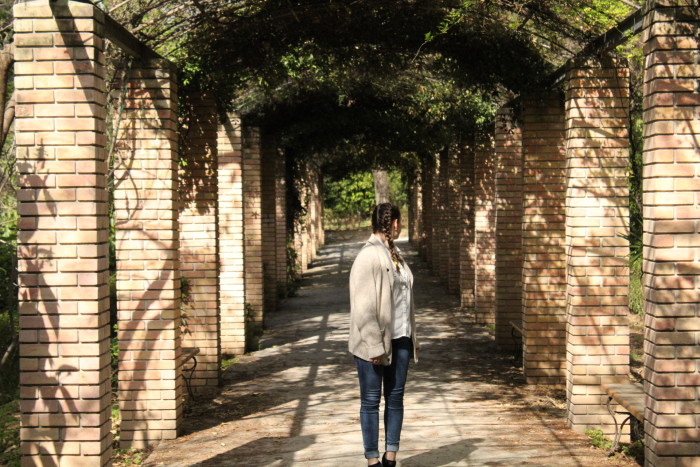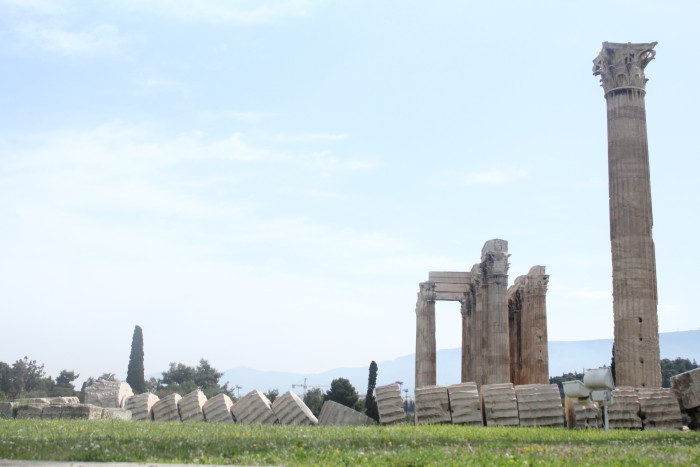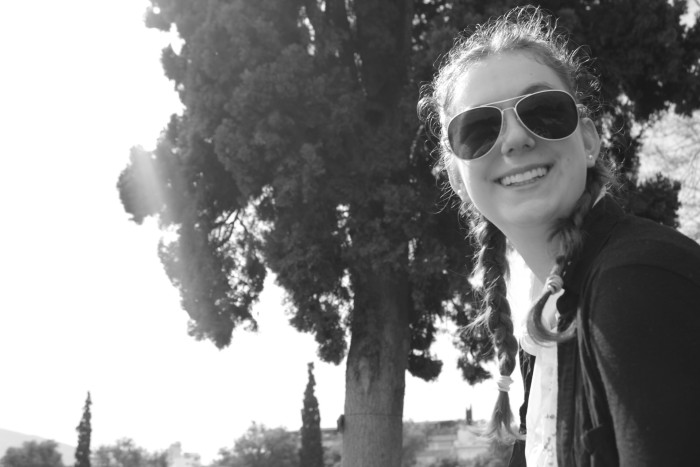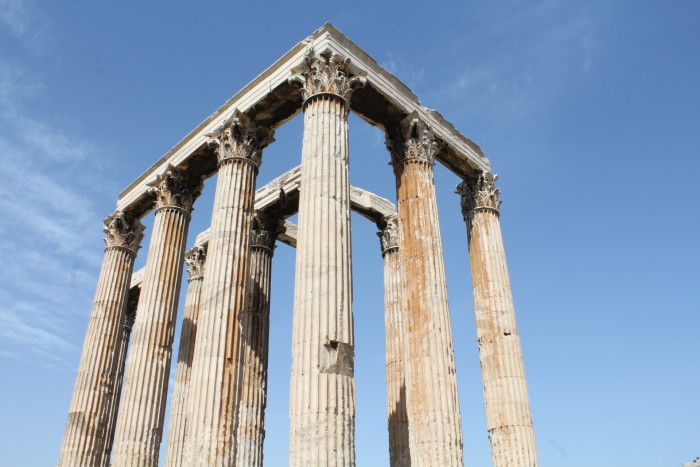 Syntagma
Home to a bunch of hotels, this is the corporate capital of Athens, the Palace and the National Botanic Gardens. There are a bunch of coffee shops and the people are a fun mix of working professionals and shoppers.
Places of interest: Botanic Gardens, Temple of Zeus
Monastiraki
By far, this is my favourite neighbourhood of Athens. It's a mix of high street shopping, Byzantine churches and the most amazing flea market street. There are bike stores next to antique alleys next to Hadrian's library ruins.
Places of interest: Monastiraki flea market
Exarchia
This neighbourhood is listed on one travel site as the go-to place to see the economic turmoil in Greece…. Honestly, fine, it's not that nice but the graffiti is practically an open-air gallery and I always think it's interesting to see the "real" side of cities.
Places of interest: Archeological Museum (10/10 would recommend)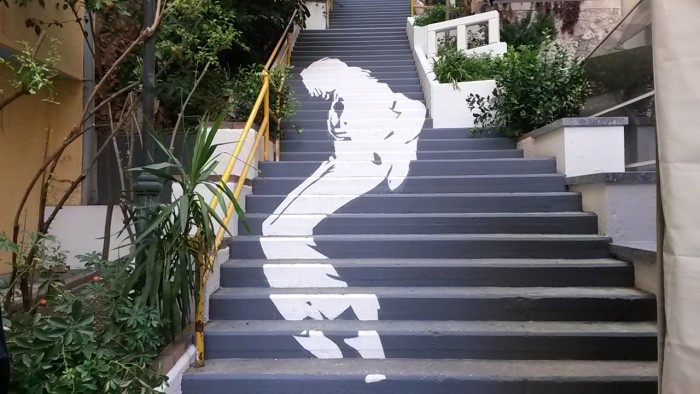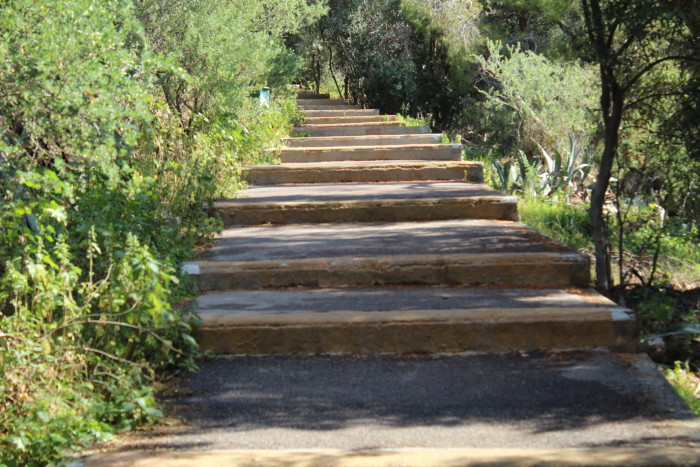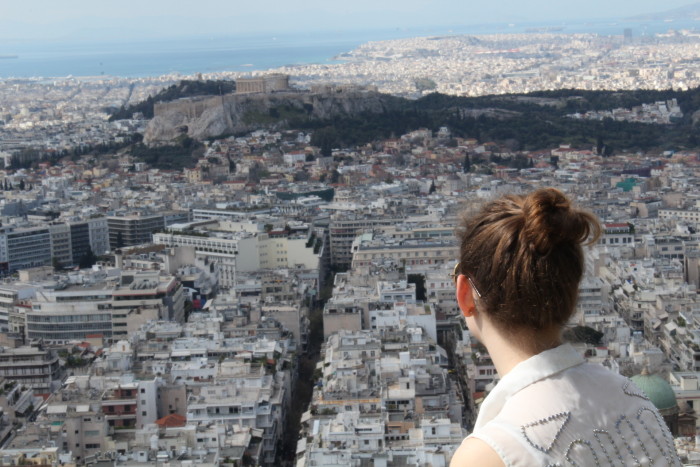 Kolonaki
This is the surrounding area of the Mount Lycabetus. It's super hilly with stairs and narrow winding roads, so have your boots-made-for-walking handy. If you're up to it, a hike up to the top of the hill is totally worth it.
Places of interest: Mount Lycabettus
Gazi
I didn't actually get to visit Gazi (gotta leave something for next time right?) but hear that its Athens' prime nightlife scene. With old factories-turned-modern-art-galley-clubs, it sounds like an amazing place.
Places of (apparent) interest: Technopolis, Gazarte
Piraus
This is the ancient port of Athens. While there aren't really any tourist sites to see here, other than a few huge Byzantine churches, the yacht marinas and seaside cafés are quite nice to stroll by. Piraeus simply shows a different side of Athens
Suggestion: Darling Café and walking along Akti Kounroueiotou
Kifisia
This is Athen's posh northern suburb. Great for shopping and stumbling across great little cafés. They have everything from Wagamama and Sephora to fountain side tavernas and greek leather sandal stores.
Suggestion: Arch Café
Overall, Athens is a really fun place whether you're super into the history and art or are just there for the food and culture. It really does seem like a place for everyone and I'm very curious to see where it goes over the next few years. Greece really does have a lot to offer, including on it's many islands. Crete in particular is a very popular destination that is definitely worth going to see for yourself. If you do travel out there, it is advisable that you rent a car so that you can see as much of the island as possible – e-mietwagenkreta.de.
Have you ever been to Athens? What were your thoughts?