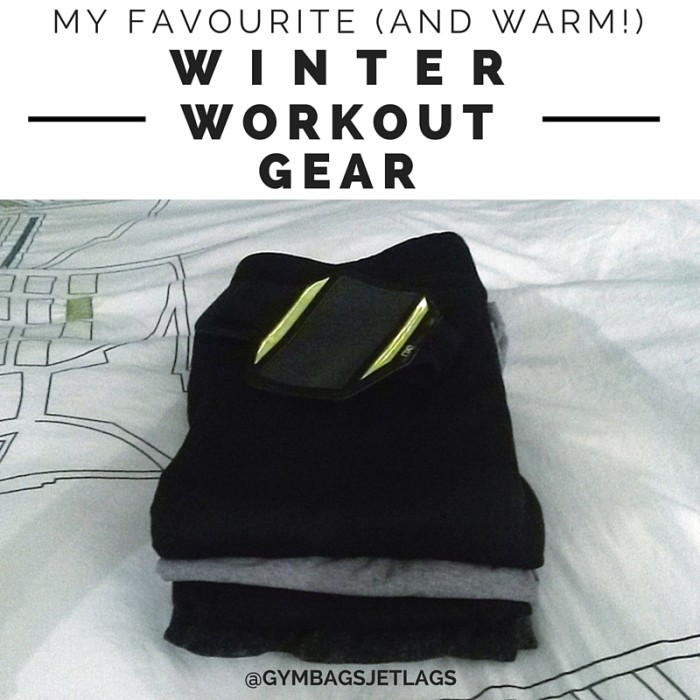 Winter is a magical time of snow, the holidays, and winter fashion. (Am I the only one that loves huge coats?!)
It's also a time where workout out outside gets just a little bit harder and well.. colder.
But fear not! I've got a guide to my personal favourite winter workout gear that'll get you through that run without ending up in shivers (and none of it's sponsored, just realness!).
Keeping warm is especially when you're workout out outside because not only does it feel nicer to not be freezing your butt off, but it's also important for your muscles. Similar to why it's important to warm up before working out in general, you muscles will just generally respond better to exercise if you're warmed up.
If you're one of those people that's always cold, some quick warmth-inducing hacks to your winter workout gear is key. My go-to's are layering (this is SO important) and tucking in your layers (I don't know why, but this really makes all the different). Also make sure ankles are covered with socks and wear gloves. The more clothing, the warmer and better your workout will be!
When I joined "varsity" winter running club in my senior year, I quick came to rely on all these things that I'm about to share with you. If you're not a runner but you do your workouts at home, it's still important to keep warm, so these clothing options can still work for you. However, if your home is cold enough to need layers whilst working out, it might be worth getting some extra insulation added to your roof using a roofing company Winston Salem. Just like how adding layers to your body helps to keep you warm, adding extra layers to your roof helps to keep your home warm too. A warm home will also help you to recover from your runs and workouts – a cold body doesn't recover as well as a warm one.
I'd love to hear what winter workout gear you swear by, and what other tips for keeping warm in winter you have too! And now, here's my list: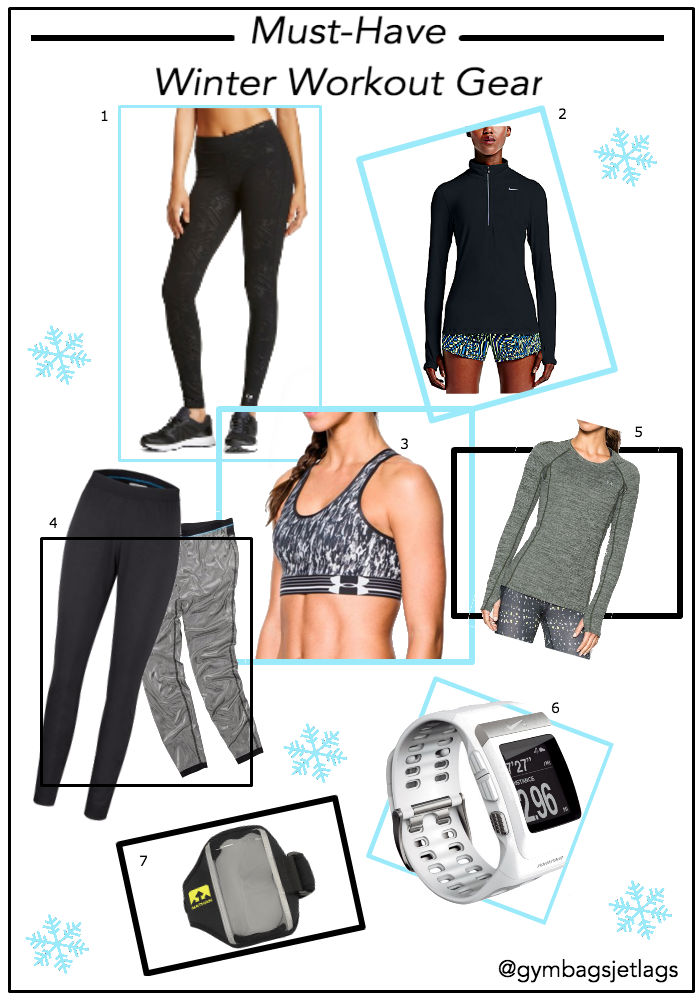 First of all, here are the basics:
1.Champion Women's Performance Legging ($28)
I lovvvvve these leggings especially when it comes to something like womens gym leggings because not only are they not crazy expensive, mine also have a thin fleece lining that makes them the perfect winter workout gear while also being breathable and soft. They also come in a bunch of fun patterns. Champion (yes, it's Target's own brand) is all around a great go-to sports brand.
2. Nike Element Half Zip ($65)
While this sweater may seem a little pricey, it's on the cheaper side compared to some of Nike's other running outer-layers ($180 for a sweatshirt?!). This sweater is has stayed so soft wash after wash and is quite warm too. It ever has little reflective details for night-running and comes in a bunch of cool colours too.
3. Under Armour Mid-Printed Sports Bra ($30)
Real talk: this is my favourite sports of all time. It's supportive and soft and best of all isn't a workout within itself to get off after a sweaty gym sesh. I'm forever lamenting how expensive sports bras are but this one is so so worth it. Like everything now-a-days, it also comes in a variety of super cool patterns and colours.
Now for some under-layers; lighter clothes that are perfect for layering or even wearing alone once the weather get a bit warmer:
4. Columbia Omni-Heat Mid-Weight Tight (on sale for $35)
I mainly love these tights because they have tiny silver dots on the inside that reflect body heat but also look like a shiny disco ball. While they're pretty thin when worn alone, as soon at your layer them, they turn into the lightest, yet most insulating winter workout gear leggings ever.
5. Under Armour ColdGear Long T-Shirt ($40)
In case you can't tell, I have a thing for UA. I have about five of these shirts because they're so soft, stretchy and warm. I have literally never been cold when wearing these tucked into leggings with an outer layer. They're also super breathable and perfect for wearing alone when the weather gets warmer. Not to mention the fun little thumb holes….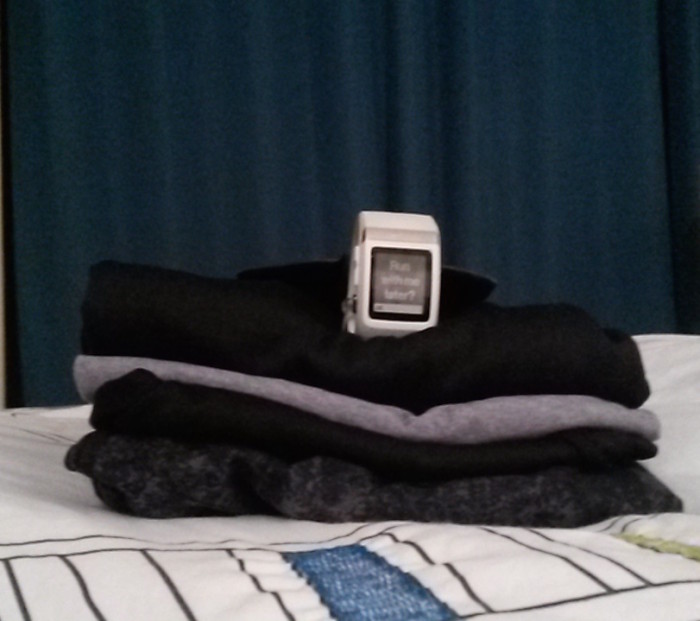 Aaaaaand, finally, here is some general winter workout gear that I literally never go for a run without; winter or not:
6. Nike GPS Sportswatch ($110)
This watch tracks my run (where I go) along with pace, time, and a few other nifty stats. i've had to for five years and like it a lot better than any running apps I've tried because I find it easier to have everything on my wrist rather than strapped to my arm. There's also something exciting about plugging the watch into my computer after a really long run and analysing my post-run stats.
7. Nathan Universal Armband ($20)
Finally, this armband lets me store my key, ID and phone while I'm out. I've had to forever and have been able to listen to music from it from every phone I've had for the past 6 years. Overall, it's just a really solid running armband.
That's it, kiddos! These are all just products that I've tried over the years that have really stuck with me; winter after winter.
Of course, depending on the layer, I might wear only a base layer on top or even add a tank top under my base layer. It's important to keep warm when you workout, even if you're worried about starting to sweat halfway through!
What warm winter workout gear do you swear by?