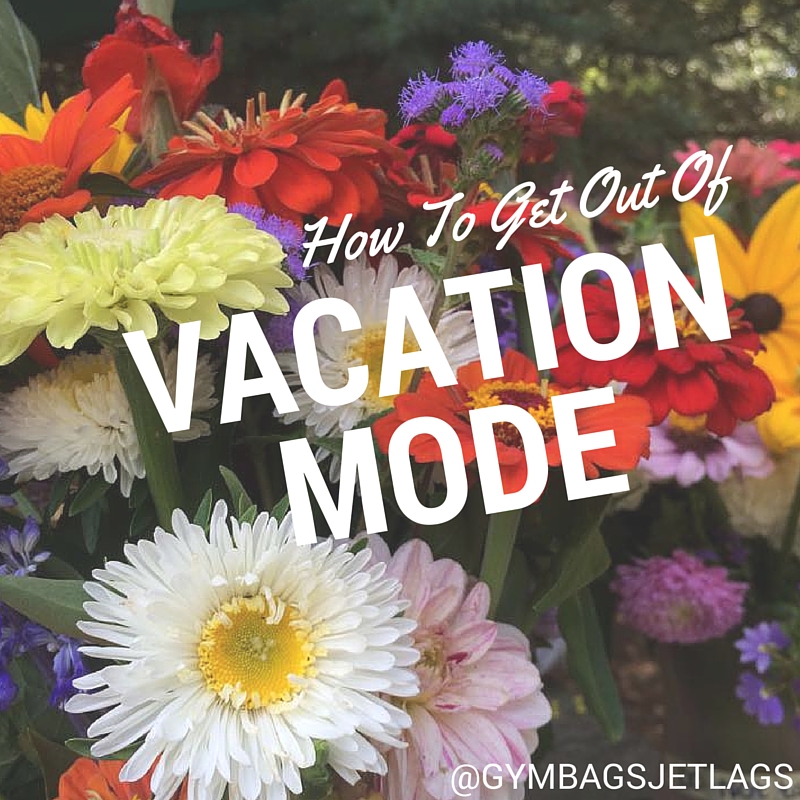 It's that time of year. School is starting. Summer is ending. Work is picking back up.
And as much as I love writing about travel on this blog, I thought today I'd talk about life post-travel.
I personally always find it a little difficult to switch back into normal life after a long trip or after having just taken a break from normal daily life. I find it tricky to get back in the swing of things and have a schedule.
+ Have no shame obsessively checking your planner.
The transition between having oodles of free time to having structured days can be a little shocking. I usually have a pretty clear idea of my day in my head but post-vacation, I seem incapable of keeping things straight. Writing things down in a planner, having them on Google Calendar or even just scribbling a schedule on your hand can make life so much easier.
+ Find some constants.
Similar to what I just said, it can be ten times easier to get used to a schedule if you have some structure. I'm actually looking forward to classes starting so that I'll have some solid, repeating schedule.
+ Look forward.
If you're having trouble de-vacationing, focus on your next trip! Research a few flights, check out some AirBNB's. It's always okay to dream and not limit yourself solely to boring reality.
+ Do fun things!
The hardest part of coming back from travel is not seeing new things and even just not doing things. But at shocking as it may be: you can do fun things at home too! Go explore something new or give yourself some chill out time with friends.
All of these mini-tips can really help you get back in gear. (Also sorry for the mini-post today, life's been crazzzzy).
What are your tips? Do you also get in post-vacation funks?