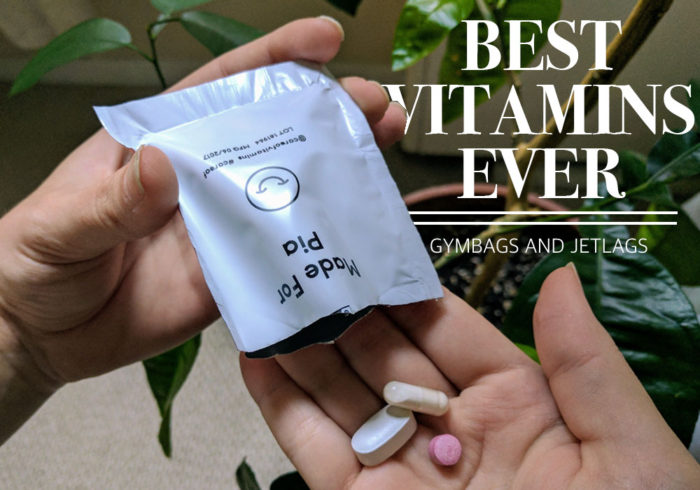 + 0% of this post is sponsored, 100% is just realness +
Lemme start by saying I don't take vitamins.
Until last week when Care/of came into my life.
I think something about the chalky Flintstones multivitamin that like 93% of Americans took as little kids just put me off vitamin supplements. I also tried out gummy vitamins for a while but just couldn't convince myself they were doing anything.
Maybe it was something about the gummy-ness…
I also used to like to that it was easily possible to get everything you need from food. Which definitely is possible… if you're a fully nutritionist. But between my admittedly weird eating habits and all the questionable stuff in food today, I'll admit that I could use some help.
Enter: Care/of.
As soon as I saw the box, I knew I had to do a Care/of review. I don't know what to talk about first: how amazing the product is or how aesthetically pleasing literally everything about it is.
Care/of basically creates a personalised daily vitamin pack just for you.
Sounds too good to be true right?
Hey, I was totally with you.
My inner skeptic thought, no way. I wasn't about to let some website that just looked super pretty tell me what to do.
But I did.
The first thing Care/of makes you do is take a little quiz (did I mention how aesthetically pleasing everything about them is?). They ask about stuff like sleeping habits to stress levels and even ask how much you believe in vitamins and/or alternative medicine.
They then suggest a few supplements (vitamins and minerals).
That's where the magic happens.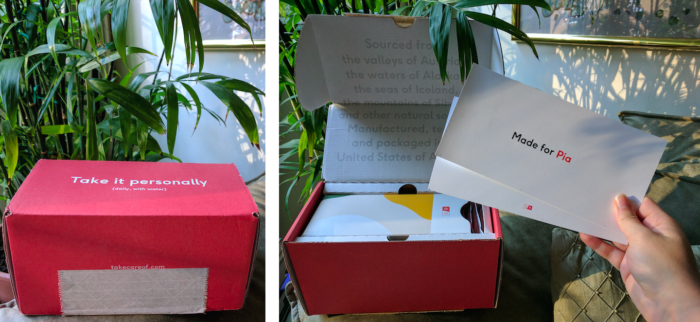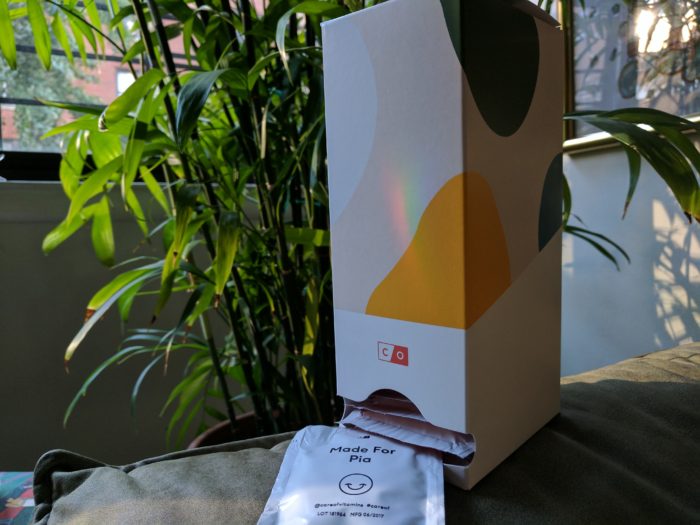 For me, they suggested a probiotic, magnesium, and vitamin D.
All the information you could ever want is right there too. Each supplement has its own page talking about how much research has gone into each of its benefits and where they source it from. This Care/of review is about my vitamin pack that has:
+ Probiotic
I'm a celiac so my tummy and midsection is never really at peace. My doctor actually recommended a probiotic to me the day after I ordered my first Care/of pack. It was a sign from the universe.
+ Magnesium
Lemme be real for a second: I'm a college kid. I drink. Magnesium helps counteract all the crazy toxins in alcohol and helps keep you headache free. It's also good for super important stuff like sleep and energy.
+ Vitamin D
I live in Scotland for 8 months of the year. Enough said.
Your box comes with a handy little card reminding you what's in each pack and why. It also includes a super detailed nutrition facts sheet with every single thing in each pill.
And the best part?
There are individual daily packs with your name on them. Had you told me I could be this excited to take vitamins in the morning, I wouldn't have believed you.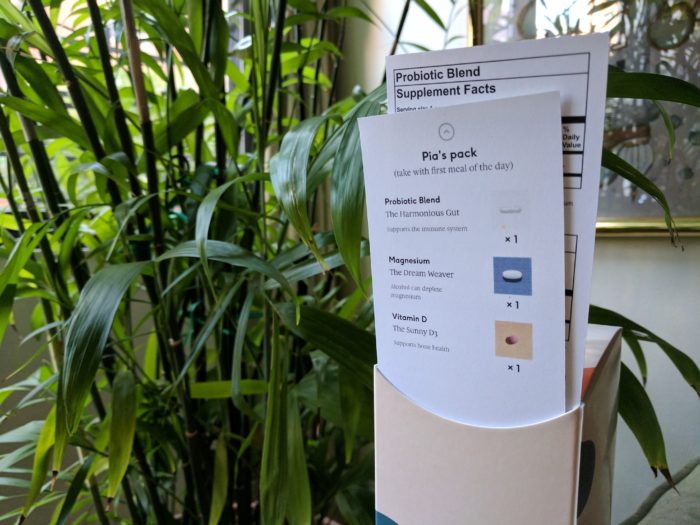 \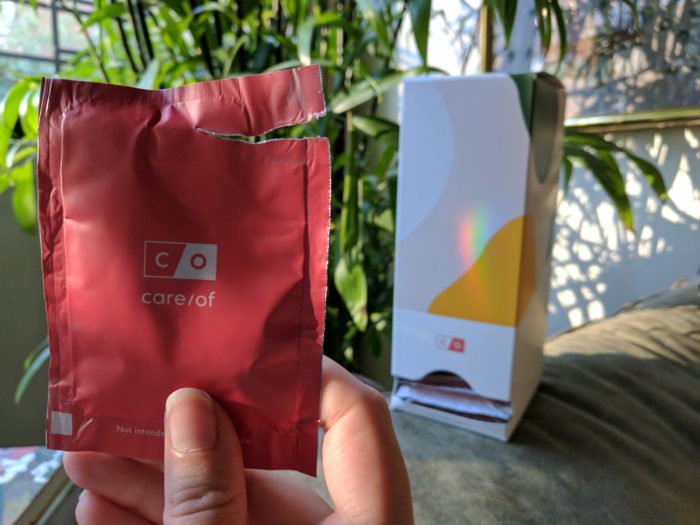 Okay, so I think I've harked on enough about how pretty it all is.
How useful is it?
Well, price-wise it's definitely useful. The supplements (a months worth of each) cost between $5-$15, with most being around $8. Compared to a bottle of individual supplements that you could get at a health food store and then forget about, that's a steal.
I also feel so comfortable with the amount of transparency and information that Care/of provides. (Tbh I was worried at first it just had a pretty Instagram with no substance).
Also here's a price hack: if you take the quiz, start an order and leave it for a day, they'll send you a half off code to come back and complete your order.
All that aesthetic (and vitamins) in these photos was just $10 for a whole month.
No bad right?
As for how my feelings towards vitamins are doing, I'd say I'm becoming a fan.
My tummy has seriously been having a great time (thanks, probiotic) and I'm sleeping really well (cheers, magnesium). I can't report back on the Vitamin D quite yet (looking at you, summer) but I'm a believer.
Thanks for letting me share! ?
Are you a vitamin believer? What supplements do you swear by?