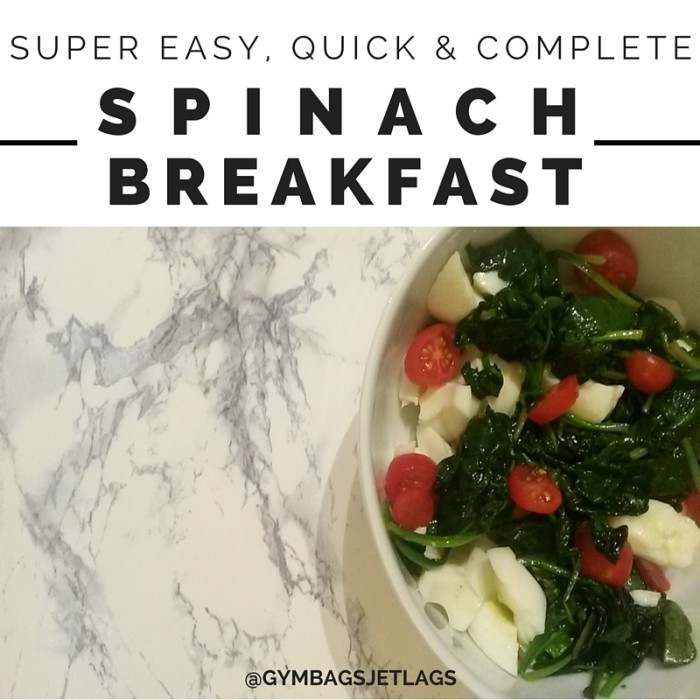 Ahhh, yes. Breakfast.
Even though I'm never really keen on eating first thing when I wake up, I do have to admit that breakfast foods are by far my favourite.
But unfortunately, if I have a 10am gym sesh scheduled, pancakes and syrup might not be the best option. But fret not! That's why I came up with this super yummy and easy spinach breakfast.
I also did a post on an equally super quick and easy salmon salad.
This best part about this is that if you add a piece of toast with some butter, you have a complete breakfast that's ready to fuel you through a gym sesh or two or even just through the morning until lunchtime.
Okay, okay, I'll stop rambling and reveal my amazing spinach breakfast secrets. For this dish, all you need is:
1 handfull-ish of spinach
garlic powder (or real garlic if you're that kind of person.. jk)
olive oil
5 cherry tomatoes
2 hard boiled eggs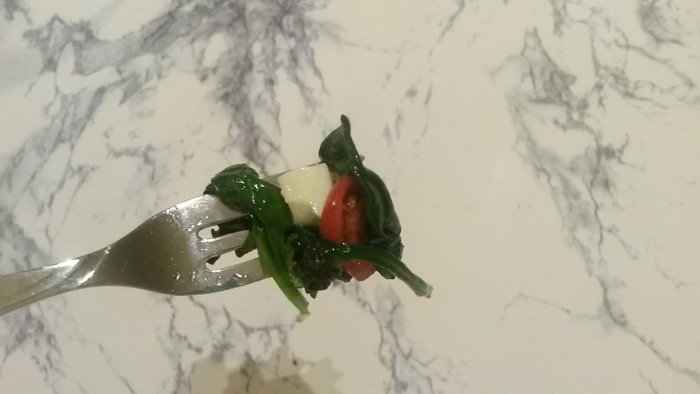 These are all pretty standard things and should definitely cost you less than a fiver. Once you have all the stuffies, all you have to do is:
coat a pan in olive oil (even if it's non-stick) and cook the spinach
throw some garlic power on there (ginger works too)
cut up the cherry tomatoes
slice up the boiled eggs (you can use just the egg whites or the whole egg… I personally just am not really into yolk)
throw it all together and mix!
Et voila!
Guys, if I can do this, anyone can.
It's like a mini breakfast salad that kicks butt. It's got protein from the egg, vitamins from the leafy greens and tomatoes and some carbs/fat from the olive oil.
Best of all? You can make a bunch of this spinach breakfast and save it for lunch too! To make it more savoury you can add bacon, nuts, craisins, or just about anything you want!
What do you usually have for breakfast? What's your go-to pre-gym breakfast?