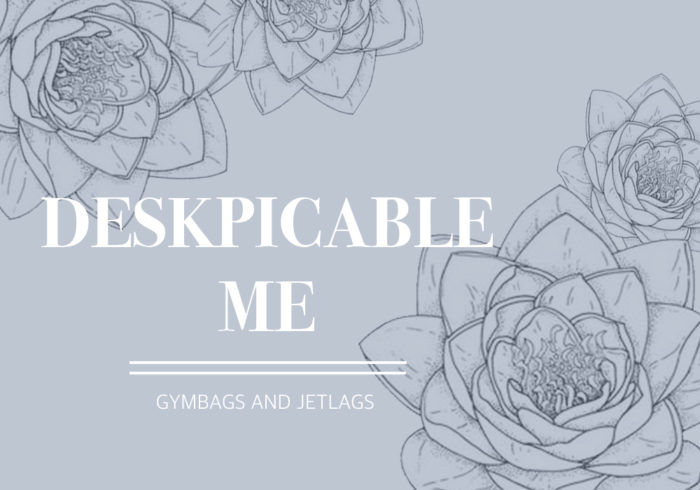 Before the shock and horror of not finding a Valentine's Day themed post on this blog sets in, let me explain.
I tried so hard to think of a fun themed post but I feel like there are so many Valentine's gift guides, outfits, date suggestions and anti-V-day ideas out there already.
I even considered making a post of ten things bloggers think even it comes to holidays (including "is this too cliché?" and "where can I buy photogenic fake snow/chocolate/four leaf clovers").
Maybe some other time.
Anywho. Instead, here's a little tour of my desk I put together.
Tbh, I don't spend that much time at my desk.
I get 90% of my work done at cafés and pubs. There's just something about being around other people that makes me want to be productive… or at least look productive.
But there are those rare nights where I'd rather spend some sexy time with my textbooks alone. It's just the tiny desk that came with my flat and doesn't really have a chair but it's home.
I mostly use my desk for makeup. It's basically my vanity.
As you can see, the whole right side of my desk (and the entire shelf next to it) is full of makeup, perfume, tissues, and other girl-process things. Eventually, I will make some changes around the desk to make the space more organized. I'm thinking of making some custom cable clips and hooks using mouldable glue such as Sugru (https://sugru.com/). With so many colors available, it'd be easy to create them in a way that blends in or stand out, depending on what my mood is.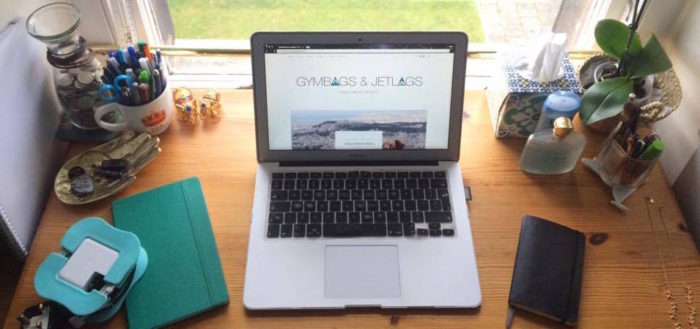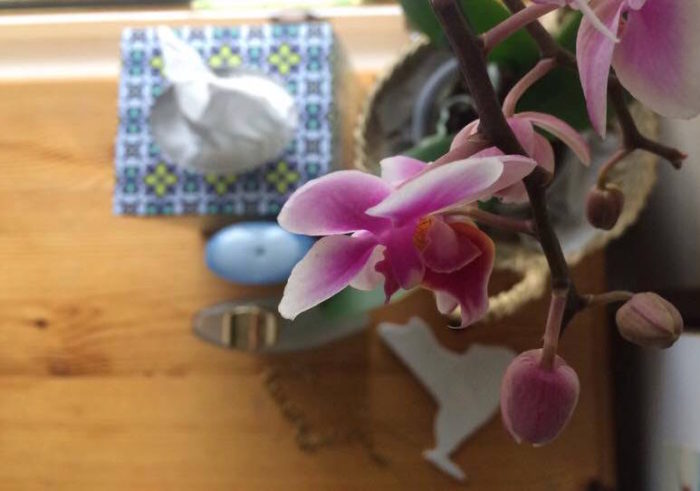 The most important things on my desk are probably:
+ Quirky PowerCurl charger organiser (Amazon)
I love the colour of this handy little guy. It's perfect for wrapping up cords and keeps the charging block off the floor to prevent overheating. I get so many compliments and it's honestly life-changing.
+ New York State porcelain dish (Home With Heart)
I grew up in NYC and my boyfriend's mom gave this to me for Christmas. Her shop, Home with Heart, has so many awesome things. I have to practice serious self-restraint going in because I just want to buy absolutely everything.
+ Acqua di Gio perfume (Armani)
I know, I know. It's a men's fragrance. But it's actually quite soft and lasts forever. And ever.
+ Moleskine Weekly Planner and Black Notebook (Moleskine)
Like everyone else on the planet, I swear by my Moleskines. I've been using their planner since high school and it honestly keeps me sane. I use my notebook to write anything from meeting notes to essay or blog post ideas. And doodles. Love a good doodle. I love buying stationary from places like Office Monster too.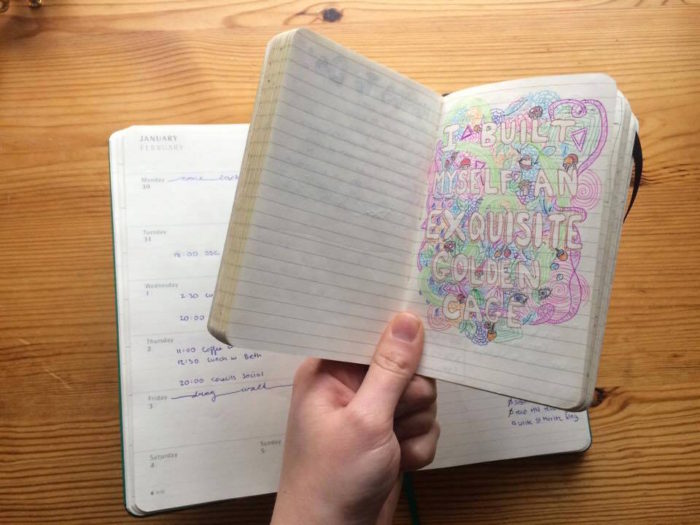 Obviously I wish I had some stunning white marble desk with all gold accessories but I'm still at uni.
If I could choose any desk, I'd probably go with a dark wood or white marble (to match my computer case obviously). Oh, and I'd probably add a lamp that actually works. I've been looking at antique desk lamps for a while and I think I've finally found one. I love antique furniture so I want to try and find something with a bit of history. Big Dreams.
And hey, being a blogger isn't always as glamorous as we all wish we could make it seem.
Right outside of these shots, I had shoes and a coat on my wine stained floor. And my boyfriend playing video games, laughing at me trying to stand on my spin-y chair.
So that's my desk!
What do you use desk for most? What's going on outside of your photos?