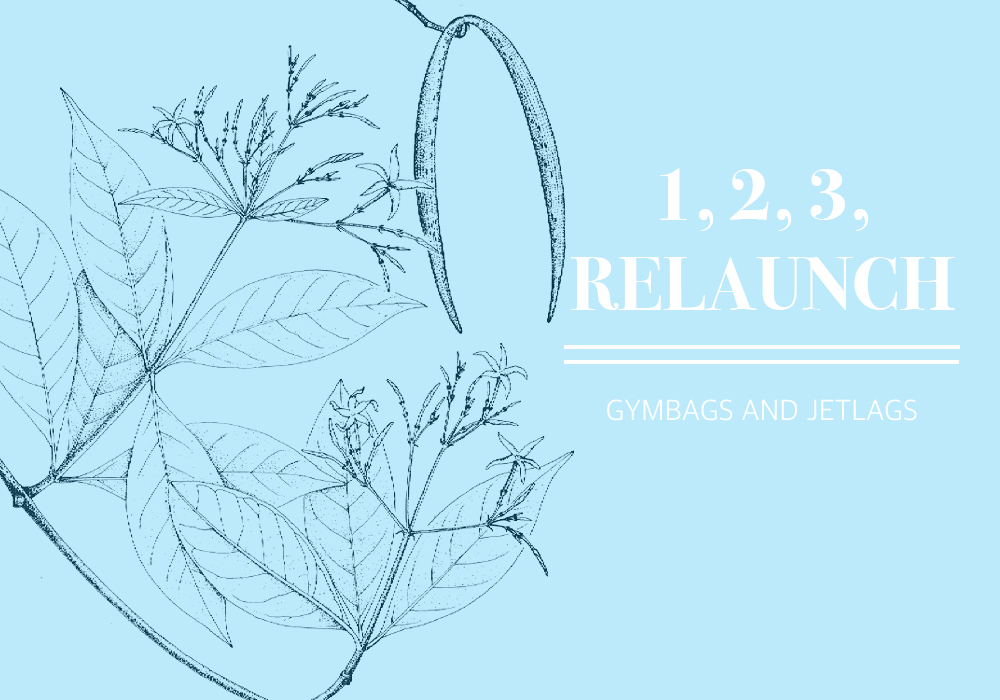 I'm so excited to announce the relaunch of Gymbags and Jetlags!
While it may not look like much of a change (yes, the menu is now white haha), I promise you can look forward to a bunch of content changes coming up.
What kind of content changes you might ask?
Well! For the longest time I had such a block about writing on this blog. I realised it was because I had lost direction. While collaborations were fun, they were too big a time commitment. And maintaining four different social media channels wasn't really adding to the quality of this blog.
So what's the big new direction of this blog? *drum roll*
Simplifying.
While minimalist fitness and travel just sounds a little silly, that's part of what I really want to focus on. Simplifying trips, packing, eating healthy and even working out. Just simple lifestyle stuff.
So while out there in the world, twenty different fitness programmes might be yelling for your attention, we'll always take it one at a time here.
All the theory aside, I'm excited to get new content started too! Here are some changes to look out for over the next few months:
+ new posts
Rather than throwing a million different topics at you and posts about five different trends at once, you can expect more posts about one thing at a time. Sure, I'll probably still try the crazy new pole dancing fitness class for the sake of blogging, but I promise no more filler posts because I'm too lazy to come up with something that might actually contribute to your life.
+ posts about simplifying
This is a post series about decluttering parts of life; from a sock drawer to fitness routine. I'm pumped about this series because I get to hopefully inspire you and get my sh*t together at the same time! 
+ less social media
I'm excited about this one. I've said goodbye to Twitter and Pinterest. I might choose to use them one day but for now, my WiFi bandwidth can breathe a little easier. They weren't really adding to the quality of this blog. I am, however, keeping the Facebook page (throw a like here ?) and Instagram for unique things I really want to share (no one's really that impressed by a picture of a latte anymore).
All that being said, don't hold me too tightly to any of this. Blogging is a process of change… and everyone could use a good list of cute gym bags once in a while, even if that isn't the most ground breaking post.
I've also decided (for now) to only post twice a week. Until I get back into the swing of school and work and life and blogging, I'd rather pump out only a few awesome, effort-filled posts. Three or four half assed posts a week just wouldn't be as much fun for either us, right?
I hope you join me on this journey and check back for posts on Mondays and Thursdays! (Bonus points if you bookmark me!)
What do you think of the new direction? What do you think needs simplifying in your life?