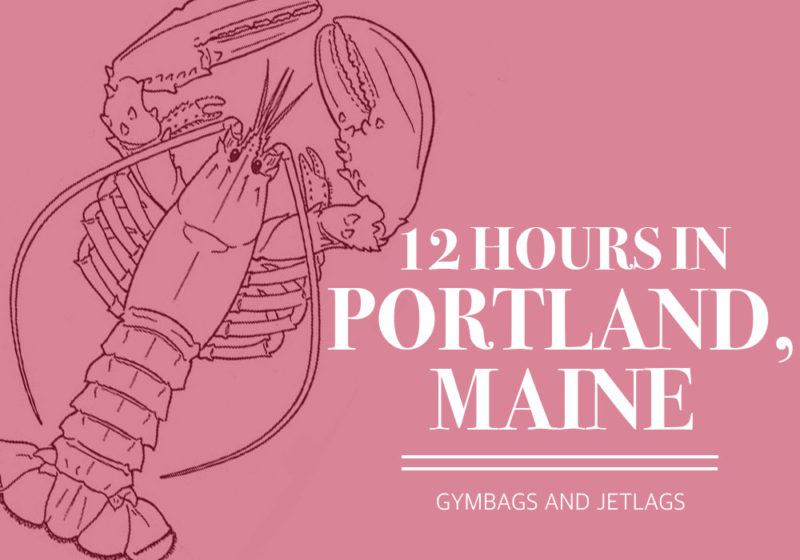 I just got back from a maaaagical weekend in Maine.
(We can skip the part about my 1029384 bug bites though…)
Having been in NYC for the past three months, I was seriously missing seeing green.
So I just spent the past four days on the water, around the forest, on a hammock (dreamy, right?!) and just generally outside. The climbing in maine is meant to be phenomenal but I couldn't quite fit it in on this jam-packed adventure so that's a must next time. Less hammock time, more climbing time!
Sound like your kind of vacation?
All nature-hugging aside, I also fell in love with Portland.
I spend most of my time north of Portland, near Damariscotta but figured I'd throw together a little guide to an afternoon/night Portland.
So here are some photos of my naturey travels and then a guide to 12 hours in Portland!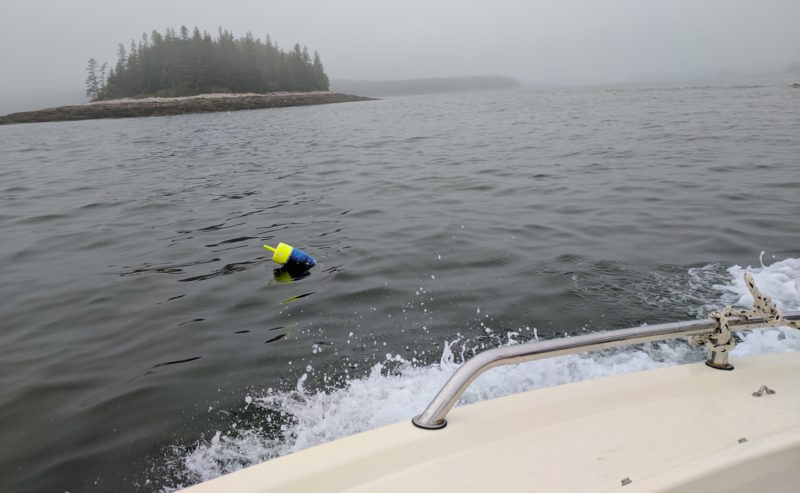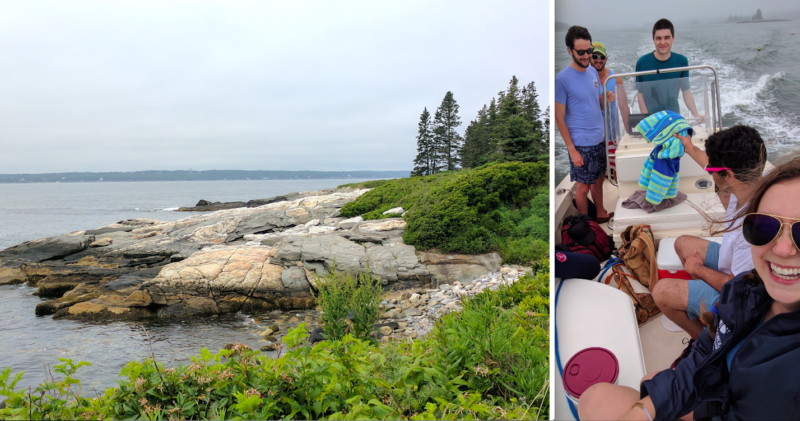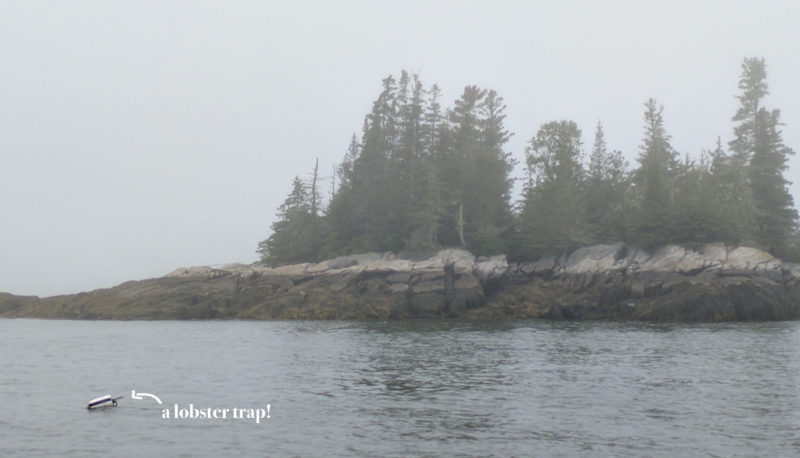 (PS. Please appreciate this spiffy map… it took me a while to figure out the coding and API key wizardry for it).
12:00pm Coffee and a pastry at Speckled Ax
Specked Ax is an ultra cute coffee shop. Their staff are SO nice and they make different iced tea infusions every day (my peppermint-vanilla-something-black tea was literally the best iced tea I've ever had).
1:00pm Browse Mainely Frames and Gallery
Other than having a punny name and apparently great framing services, Mainley Frames has racks and racks of old maps hung up on pants hangers.
2:00pm Lunch at Corner Room
Corner Room is well known for having the best Italian food in Portland. I totally recommend their meatballs or Bolognese but their seafood dishes look stellar too. Bonus points for their cool cocktail and wine list.
3:30pm Dessert at Holy Donut
The funky potato based doughnuts at Holy Donut draw crowds from all over. Good luck choosing from their sixteen flavours…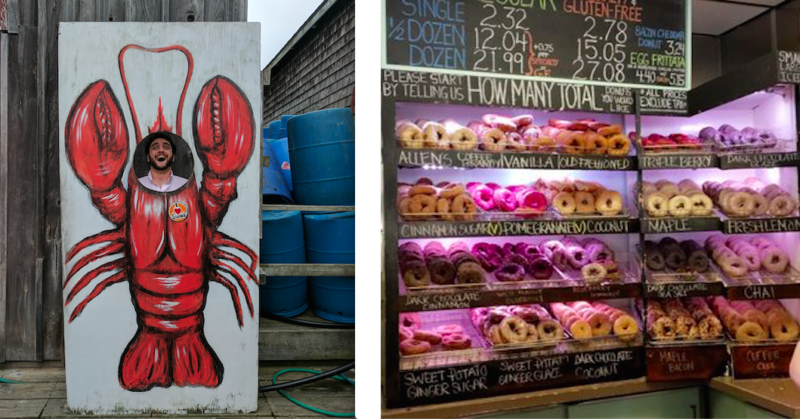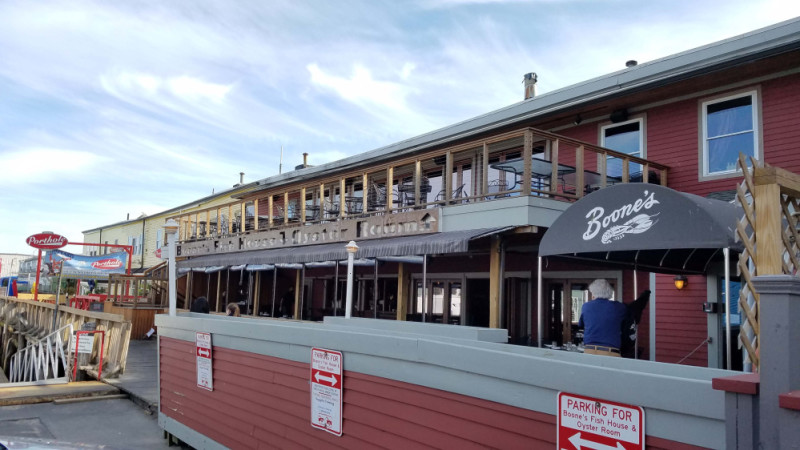 4:00pm Browse pottery/souvenir stores between Congress and Commercial Street
What's a holiday without a bit of browsing? There are so many cute little ceramic stores with all the lobster and nautical themed paraphernalia you could ever want. I even got lobster-claw over mitts.
5:30pm Happy Hour (and snacks) at Boone's Fish House and Oyster Room
Boone's has a super fun crowd and $5 cocktails (not to mention the cheap oyster deals!). It's right by the water and is multileveled. Definitely my favourite place of the day.
7:00pm Pick up a bottle or pursue the craft beers at Old Port Spirits and Cigars
Working in a wine store, I just have to stop into one wherever I am. Old Port has an awesome array of local craft beers. I even discovered wine packaged in a plastic glass with a lid. Genius.
7:30pm Nighttime stroll down Fore Street
Taking nighttime stroll in Portland is so much fun. All the outdoor seating makes for fun people watching. There was a lot of life even on a Sunday (when I was there). Meander down Fore Street, known for its bars and clubs or wander towards Congress Street where you're bound to find live music or outdoor movies.
9:00pm Nightcap at Top of The East Rooftop Bar
I'm a New Yorker so I have a thing for rootop bars. Top of the East is a glass-encased bar on top of the Westin Portland Harborview. You can see the sun setting in the west and the harbor to the east. Their cocktails are soooooo good (and not too pricey!) too.
Admittedly, I could imagine that Portland is a littttttle different in the winter. When it's a little grayer. And it's really freaking cold.
But for a summer or fall (with the colourful leaves ðŸ˜), it's a delightful place.
Have you been to Maine? Where do you go to get your dose of greenery?