I don't know about you but I definitely have a little nosey streak.
I lovvvvve seeing random posts about what people keep in their bags or what their rooms look like.
Posts like that tend to be pretty personal and it makes me feel like I get to know the actual human behind the blog a bit better.
(Although room posts are usually pretty far from what they look like on a regular day, this one included… Imagine a few more clothes strewn about and random pieces of paper on the desk… and maybe even a glass or two….).
Rather than writing about my design technique (ha), I'm just going to highlight a few of my favourite things about my little Scottish room.
1. Lime Green and Gold
Maybe it's something I've inherited from my mom, but I'm loving lime green room accents. My record player and little dinosaur (similar here LINK) are some of my favourite pops of colour in the room.
And what girl can resist some gold? Gotta love practical and shiny!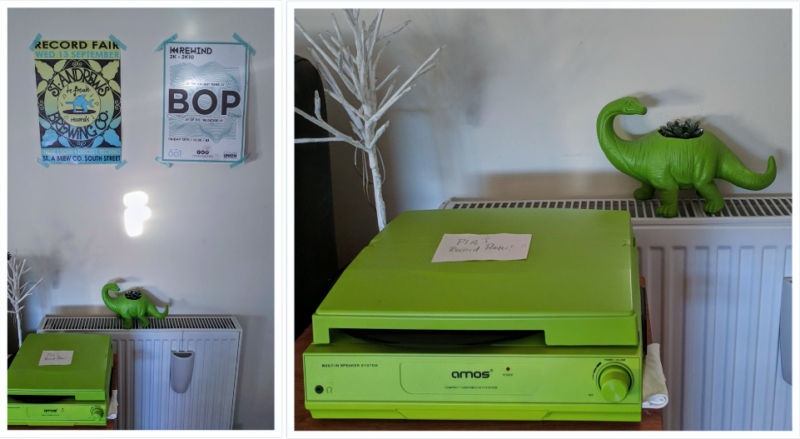 In the age of almost limitless cloud photo storage, it's actually super nice to see your photos in real life. Printiki is my go-to for making that happen. Whether its big photos or polaroid-looking things, if you can pretty much dream it, they can make it happen.
(I'm also a big fan of this 'I'm very busy' washi tape)!
3. Plants! Leaves! Green!
Not only are plants good for the air around you (#airplants5ever), but bringing some nature indoors can be super calming.
Bonus points for fake ivy or plants that you never have to water or worry about.
My other ultra low maintenance hints of nature include a little hanging cactus that a friend gave me and some branches with what I call mini upside-down pumpkins (if anyone knows what kind of branches those actually are, please let me know in the comments!).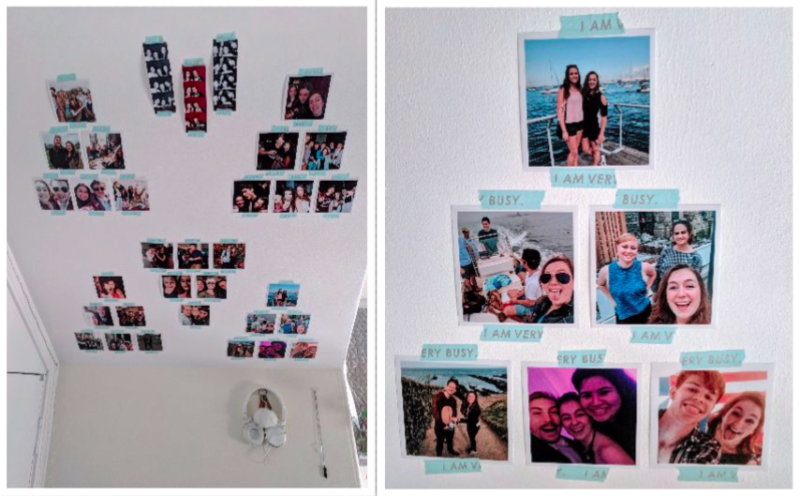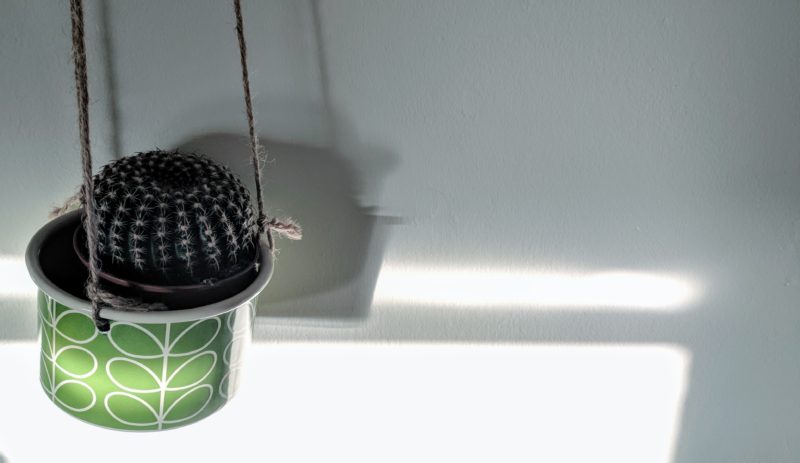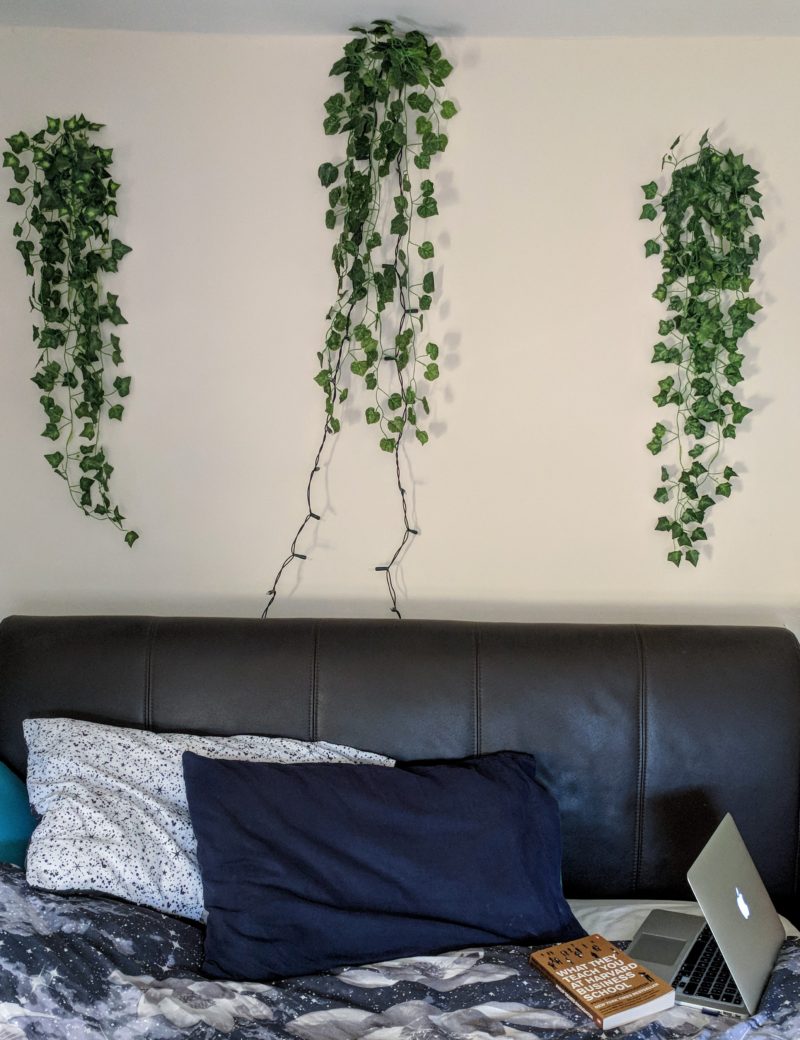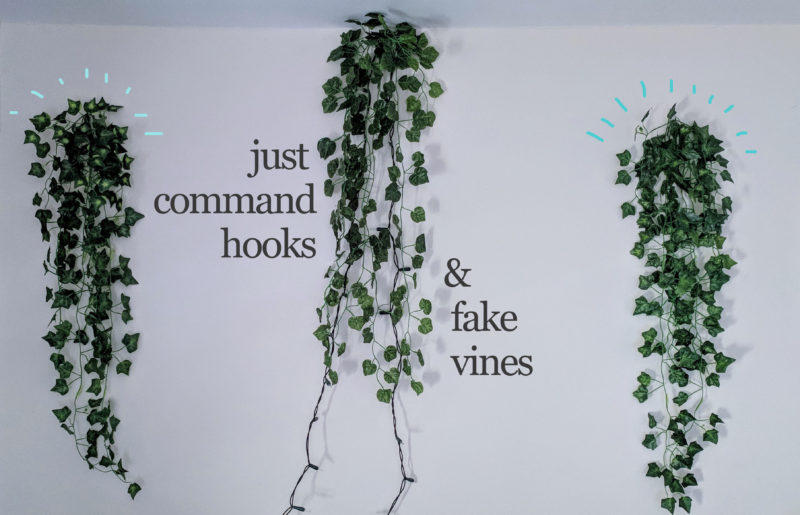 4. Lights
I (like every other millennial girl) have a thing for fairy lights (ahem, Christmas lights for all you 'muricans out there). I got these a few years ago for only £5 from Asda and never looked back.
And talk about setting a mood, amiright? ?

So that's our little room tour for today!
What are your favourite decorating hacks?