Are you over the whole spin class fad?
I've never been much of a "spinner" (that's a word right?) but I loveeee running. SO when I heard a new place opened up in NYC just for runners, I had to try. In short, my Mile High Run Club review is that it's basically an awesome-r SoulCycle with treadmills.
Mile High Run Club has two different classes; The Distance and Dash 28. As you can guess, one's for marathon runners and the others for the rest of us. I took the latter.
It's about 28 minutes of interval training running with various inclines (they know how to get you to work those glutes). Then there are 20 minutes of kettle bell exercises; somewhat like circuit training. 
 While all this is happening, there are various lighting effects (which provided a much welcomed distraction as I was dying during the last Level 3 interval) and some music. I'm hoping that over time they'll up their music game, but it was acceptable enough to help me keep a good pace.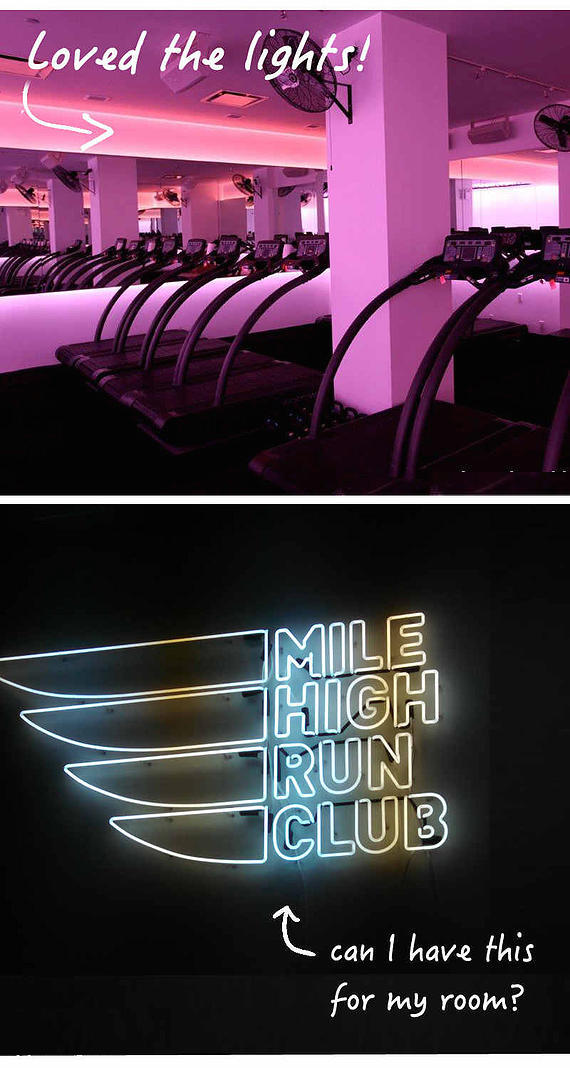 They have nice clean locker rooms and showers (which trust me, you'll need if you're doing it right). 
…. and their merch looks awesome too. I want it all.
Overall, I loved it (even if during I was questioning whether this was a good idea to do with brand new shoes… it wasn't). And even though those shoes were killing me, Mile High Run Club is definitely something I look forward to doing more of whenever I'm in NYC.

Sound like something you'll try?