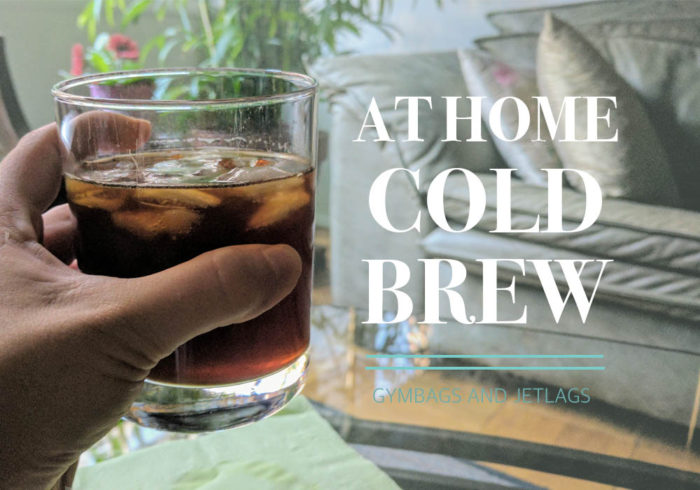 I am SO excited about this discovery and don't understand how more people don't know about this amazing trick (or maybe I'm just late to the party?).
Are you on the edge of your seats yet?!
Yes, I'm serious, there is a way to make amazing cold-brew coffee at home. In five steps. Using nothing else than some ice, your usual coffee grounds and a coffee maker. If you haven't got a coffee machine, it might be worth visiting identifyr.com to read some reviews.
A glass and straw probably help too.
Let me give you some background on my iced drink addiction.
I swear by my daily cup of freshly brewed black coffee. However, I'm generally a very warm person. I'll always be that weirdo in a tank top in December. My body just can't do temperature regulation very well for some reason (as I'm typing this it's 90° out but here I am literally wearing a knitted sweater and drinking tea in my office).
That being said, I usually always go for iced drinks. Yes, even during the winter.
So when I realized I can still have my daily black coffee at home and have it cold, it was a game change. What more could you ask for at the start of summer?!
(Also can we talk about this fuzzy bath robe? Here's a similar one)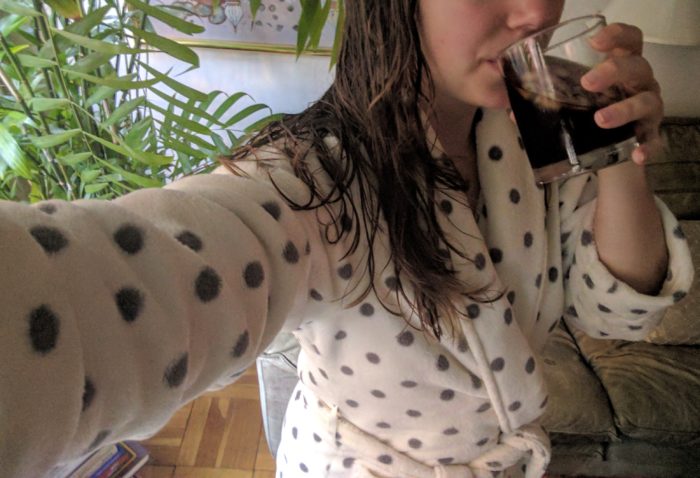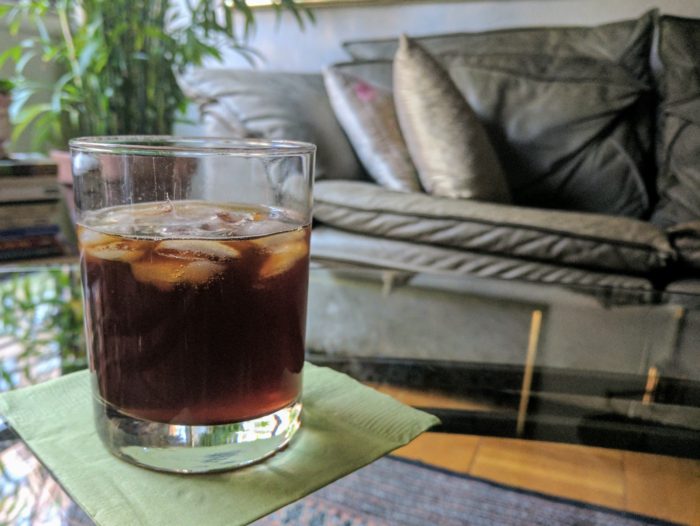 You've probably head of cold brew before. It's coffee's answer to rosé for the summer.
Have you ever tried putting ice cubes in coffee only to find that once it's iced-coffee-temperature, it's totally watered down and basically undrinkable?
Yeah. Purposely cold coffee is an art.
Cold brew is technically cold coffee but it's been made with room temperature or cold water over 12 to 24 hours. So the coffee grounds never come in contact with heat, which some argue give a purer coffee taste.
But most importantly, it's cold coffee that's ready to go instantly.
Without further ado, here's how to get ready to go cold coffee at home too: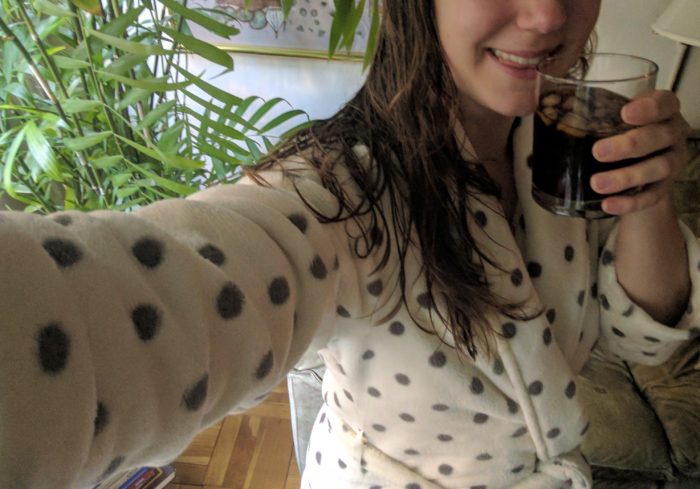 + Use half the amount of water you usually would (so I pour in half a cup)
+ Use the same amount of coffee grounds you usually would (so that's 2 ½ for me)
+ Brew away (that fresh coffee smell and weird sputtering coffee machine noise are the highlights of my morning… yeah, my mornings aren't very exciting). Ever since I went round to my friend's house and saw that she was using only the best cold brew coffee machine to make her cold brew coffee that I love, I thought it was time for me to do the same. If my coffee tastes as great as hers does, I'm doing something right for sure! There are so many coffee machines that allow you to make great tasting cold coffee. Another friend recommended that I read a jura e8 review since she'd heard good things about it.
+ Pour the concentrated hot coffee over ice
+ Enjoy your ready-to-go cold brew
… Oh, and don't forget to wonder how much money on iced drinks you could have been saving that whole time.
Confession time: I actually learned this sorcery right off my bag of Dunkin Doughnuts French Vanilla Coffee Grounds. I am forever indebted to that product packaging designer.
While I'll admit this isn't teccccchnically cold brew coffee, it's quality cold coffee.
So while I'm shivering here in my office, dreaming of hot coffee for once, I hope you're as stoked about this cool trick as I am (ha, get it?).
If you become just as much of a fan as I am for this cold brew coffee, you might want to start looking into cold brew machines to make this coffee-making experience even easier. Yes, there are different machines tailored to your coffee preference! Just look at these Extensive Reviews of Coffee Products on Expressdigest to check out just how many different coffee machines there are for individuals, and which one is best for you!
Did you know about this? Or has this totally changed your life too?