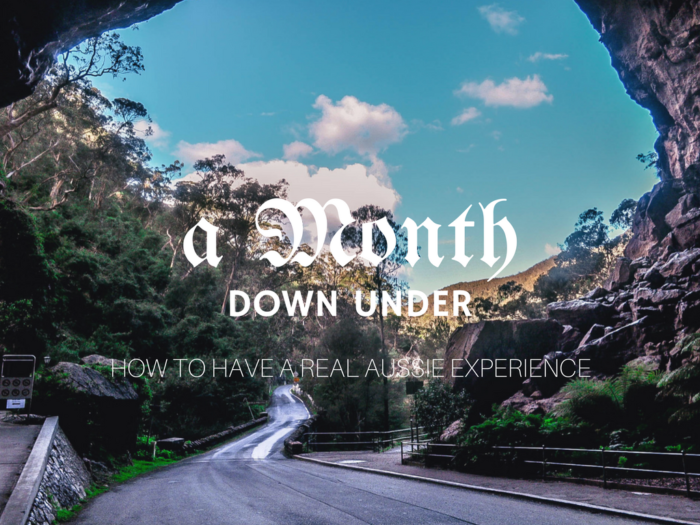 Aaaaaaand we're back.
Phew, April and May have just flown by! I could give a laundry list of excuses for being MIA for past month but hey, life just happens sometimes.
So to welcome life back onto this blog and ring in the summer, here's a post by the incredible Roxana Oliver about how to make the most of a month down under.
That's right, we're talking about Australia, baby!
---
Everyone can agree that spending a month on the road is beyond thrilling.
However, the truth is that not many people would actually decide to go on such an adventure, simply because it requires a lot of planning, effort and money. If you're one of those people who would gladly take part in such a trip – stay with us.
Here are some amazing tips on how to spend a month in eastern Australia and have a real Aussie experience, so check them out!
Week 1: Sydney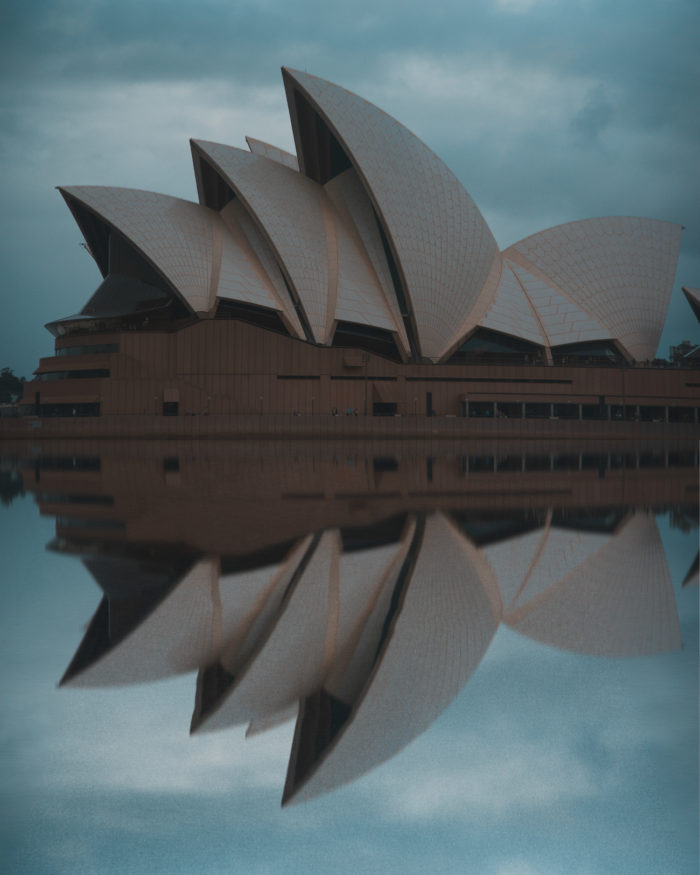 Your adventure will start off in Sydney, one of the liveliest cities in Australia.
Locals love to say that Sydney has it all and that everything fantastic about this country can be found within the limits of this city, which isn't far from truth. Visiting the Sydney Opera House is an absolute must, as well as climbing the Sydney Harbour Bridge. Apart from that, make sure to learn more about cultural practices of Aboriginal people, whose culture is one of the oldest in the world.
However, know that Australia is pretty expensive when talking about eating out, so you can save some money by preparing food yourself, having beach BBQs or by getting cheap backpacker meals.
Week 2: Canberra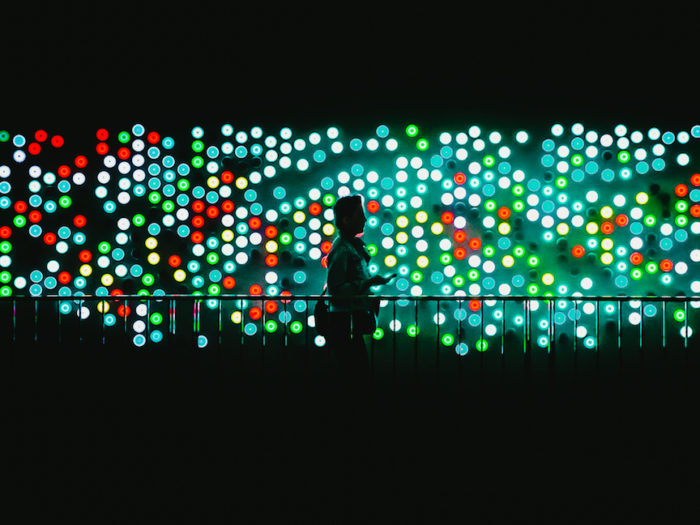 After a week in Sydney, it's time to hit the road again and continue your Aussie adventure!
You may want to visit Canberra, the capital of Australia, so start planning your next steps.
If you travel with a larger group of friends, it's crucial to opt for appropriate means of transportation. You can always find a reliable bus hire in Sydney, which is more than perfect when it comes to bigger groups.
Once you get there, make sure to go for a hike to Mount Ainslie. There are a lot of heritage trails which feature the city's urban design, and you surely don't want to miss them. Don't forget to visit Parliament House, where you can even witness the democratic process in the House of Representatives or Senate, as well as the National Gallery of Australia that houses breathtaking collections of Australian, Indigenous and Asian art.
Week 3: Brisbane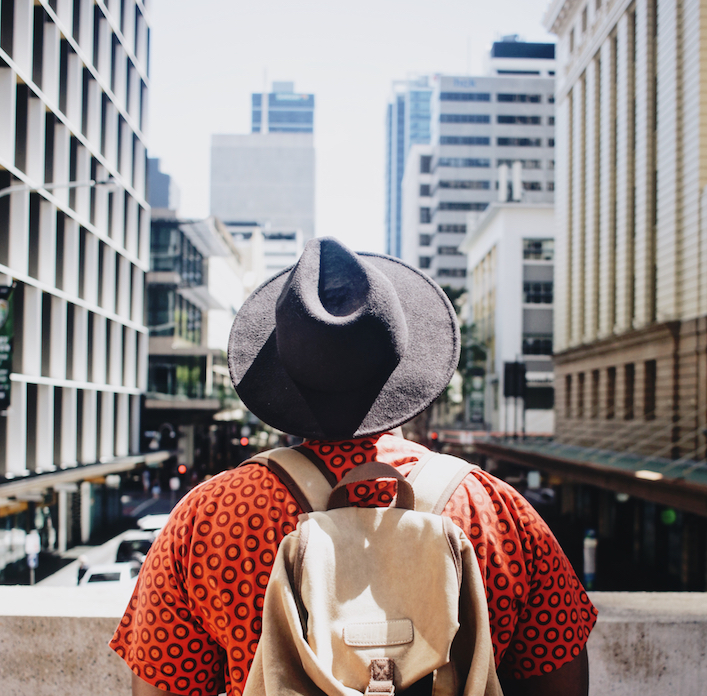 Brisbane should be your next stop on this amazing journey, so plan to visit it after a week spent in Canberra.
In case you didn't know, Brisbane is one of the fastest-growing cities in the state of Queensland. There are many creative ways to spend a week in this city, and you can start off by visiting Brisbane City Hall, known as 'the People's Place'. A guided tour offers an amazing opportunity to learn about the architecture and history of this stunning building, which has been a backdrop for numerous civic, cultural, and social events. I will also say that the shopping in australia is a brilliant experience and Brisbane is one of the best places for it!
On the other hand, if you're an animal lover, you'll want to visit Australia Zoo located in Beerwah. Additionally, checking out something like the Brisbane MTB trails could be beneficial if you are enjoy moutain biking, especially if you are planning on staying here for a while like I did. Every corner of this place showcases another mind-blowing discovery, and you'll even have the opportunity to feed kangaroos. Its address is 1638 Steve Irwin Way, which is pretty much self-explanatory. Also, don't forget to visit glamorous Noosa beaches while in Brisbane!
Week 4: Cairns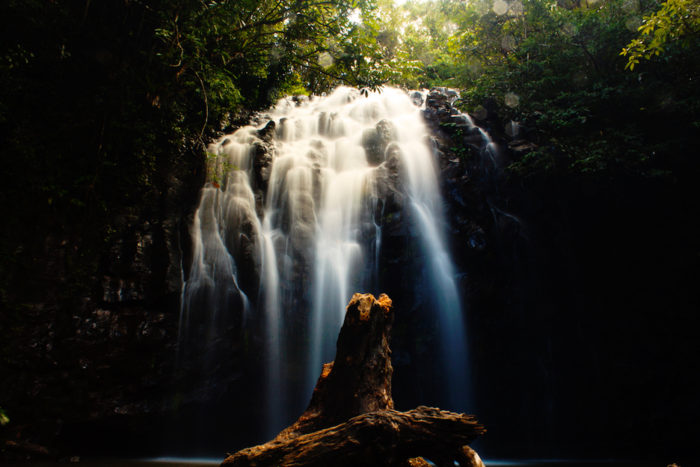 Your 4-week trip will end with a week in Cairns, located in northern Queensland.
This city's stunning beaches lined with breathtaking rainforests are something special, so take your time to explore them to the max. No visit to Cairns is complete without seeing the Great Barrier Reef, which is the largest coral reef system in the world. Here's a fun fact: it can be even seen from outer space! Trust us, you really don't want to miss it. I'd advise trying to find a cairns photographer if you truly want to capture this amazing sight – as taking pictures yourself doesn't do it justice!
Continue with visiting the Tarzali Lakes, Platypus Park and the 800-year-old Curtain Fig Tree. If you're up for more natural wonders, you'll love to explore the Daintree – Australia's largest continuous area of tropical rainforest that meets the reef at Cape Tribulation. You'll even have a chance to dip a toe into the clear, turquoise ocean here!
As you can see, having a real Aussie adventure is a truly magical experience worth remembering.
Spending a month on the road is beyond fascinating, and you definitely won't be sorry if you decide to give it a try. Just plan everything out in advance, since proper organisation is the key to success!
Are you craving an Aussie adventure?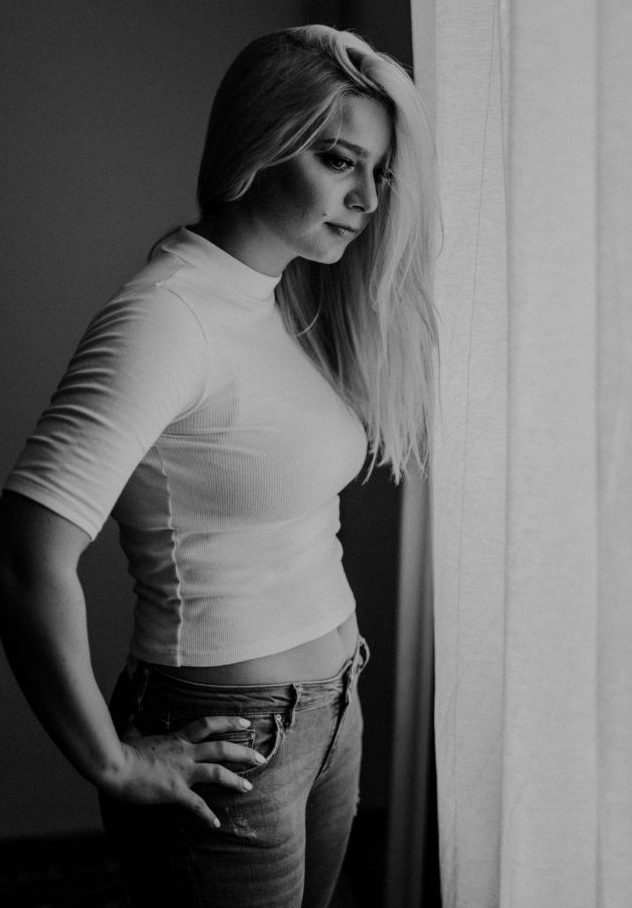 About Roxana
Roxana is a lifestyle consultant from Sydney. She is also one of the editors at

Higstylife Magazine

. Roxana recently moved to Europe, loves to travel and write about her adventures. She is all about the healthy lifestyle, loves to run with her husband and dogs and has fun cooking exotic meals for her family. Her mantra is "every day is a new beginning". You can find out more about her writing following her on

twitter

and

facebook

.